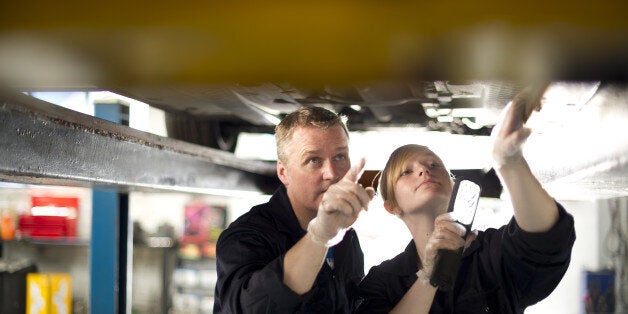 More than a quarter of graduate employees earn less than workers who have completed an apprenticeship, official figures show.
The figures showed that between April and June last year, 27% of graduate employees were paid a gross hourly wage that was lower than the average £11.10 earned by non-graduates with an apprenticeship under their belt.
But the Office for National Statistics analysis showed that the average gross pay for graduates in the period was £15.18 an hour, and they were also slightly more likely to be in work.
Of the 12 million graduates, 10.5 million (87%) were in employment, compared with two million (83%) of the 2.5 million non-graduates with apprenticeships.
Analysis of the 40% of lowest paid graduates, those earning £13.45 an hour or less, found 60% were women and 26% were working in part-time roles.
The research was requested by Labour former minister Frank Field, who said: "Successive generations of young people have been shoehorned into universities on the promise of improving their lifetime earnings.
"But, as well as being saddled with eye-watering levels of debt, more than a quarter of them now work in part-time roles earning lower wages than workers with an apprenticeship under their belt.
"Politicians need to sit up and take note of these shifting patterns. We need to encourage more young people to think hard about the best ways of achieving their goals in life.
"The Government must call for a major rethink on the present pattern of university education and set in hand a working party to take the debate on from these crucial breakthrough statistics."