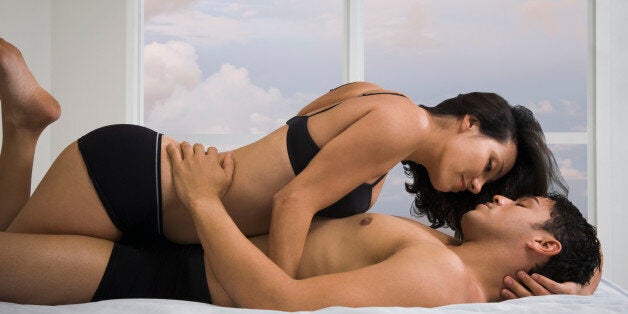 An onlinedating site like ForgetDinner.co.uk - the 'casual' dating site for people with sex on the brain - was never going to sit well with HuffPost UK Lifestyle.
We like dinner, three helpings of it where possible.
But will the site's 'sex lottery' test the ewww-factor limits of even the most commitment-phobic daters?
The prize is one night of sex with a stranger in a hotel suite.
The site has registered interest from 11,000 people so far - there are currently 210,000 members on the database.
"The lucky winners who will be chosen at random will enjoy an all-expenses-paid one night stand in the sexy 'Play Room' at the Hotel Pelirocco in Brighton," the release reads.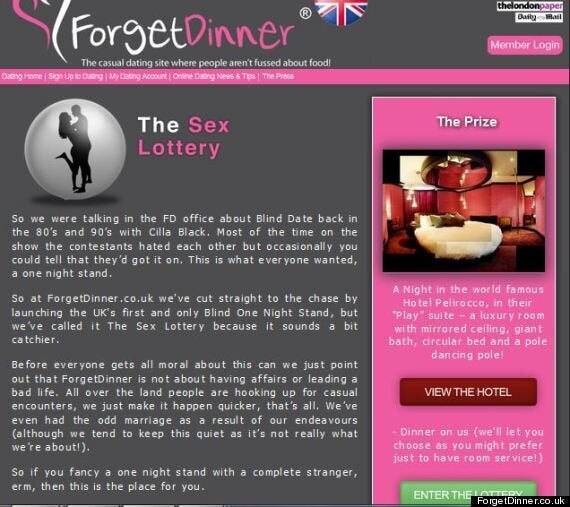 "The suite advertised as "the ultimate dirty weekend room" boasts an 8 ft round bed with a mirrored canopy, a pole dancing area, 42" LCD Television and a giant plunge bath."
Howard James, the founder of the site says: "We've carefully selected our jackpot prize for this month to give a flavour of the type of prizes and venues we'll be offering our winners in the future. We're running a poll to ask our members where they'd most like to have sex with a stranger and will consider the top results for future lottery prizes."
It definitely gives new meaning to the word Thunderball.
Related