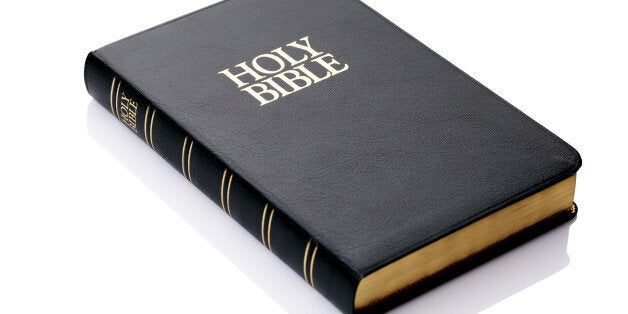 Teaching pupils about creationism in science lessons is "indoctrination", according to Professor Alice Roberts.
The TV presenter and new president of the Association for Science Education called for new laws banning all schools, including those in the private sector, from teaching the topic alongside evolution.
The new national curriculum for primary schools, due to be introduced this September, contains a clear requirement for pupils to be taught about evolution.
But the curriculum only applies to state schools, not private schools. Academies and free schools can also choose not to follow it.
In an interview with the Times Educational Supplement (TES), Prof Roberts, who has presented a number of BBC programmes including The Incredible Human Journey and Origins of Us, said: "There should be regulation that prevents all schools, not just state schools, from teaching creationism because it is indoctrination, it is planting ideas into children's heads.
"We should be teaching children to be much more open-minded.
"People who believe in creationism say that by teaching evolution you are indoctrinating them with science, but I just don't agree with that. Science is about questioning things. It's about teaching people to say, 'I don't believe it until we have very strong evidence'."
Graham Coyle from the Christian Schools' Trust, which represents a group of 40 independent schools, told the TES: "There are people who would outlaw the discussion of creationism but that is a very dangerous position to adopt. Indoctrination is a misused word - it really means a point of view without any opportunity for discussion."
Existing school inspections should be able to ensure that schools are not taking an extremist point of view, he added.
There has been controversy in the past around teaching creationism in schools.
A small number of groups in favour of teaching the topic have previously submitted applications to open free schools, including the evangelical Everyday Champions Church based in Newark, Nottinghamshire. It had said it planned to teach evolution as a theory.
The church's bid was turned down by the Department for Education (DfE), which has insisted that the teaching of creationism as fact is banned in state schools and that all new free schools will follow these rules.
A DfE spokeswoman said: "All independent schools are independent of government but must meet legal standards that we set for the spiritual, moral, social and cultural development of pupils. They are inspected by either Ofsted or an Ofsted-assessed inspectorate.
"There is no question of state-funded schools ever being allowed to teach creationism. But independent religious schools are entitled to teach their religion's world view. Only countries like North Korea ban the teaching of religion in schools."
Popular in the Community