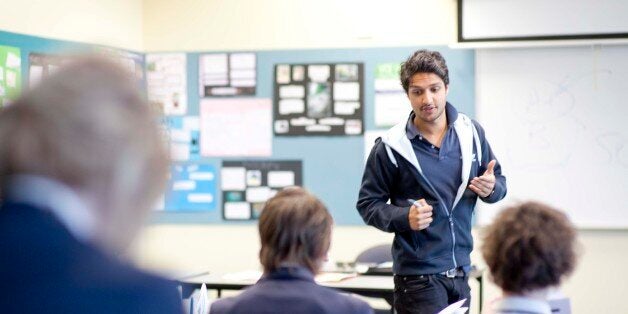 Want to go from average to an A? Then head this way...
We spoke to James Righetti from Elevate Education, a study skills provider, and he shared his best tips on how to revise efficiently.
"Most students will only do 10 to 20 minutes of exam preparation a night," he tells us. "but an early start to revising gives them a huge advantage over the majority of students who still see exams as 'next term's problem'.
"The difference between these students and everyone else is not IQ. The difference is that they understand something crucial about exam success in senior schools: exams are not about how much a student can remember, but instead are about how well they can use the information they've been taught, to analyse, evaluate etc.
"Eleven years of research has shown us that top students do more past papers than everyone else. And of course, the only way to get that many papers done is to have your notes finished well before revision starts.
"So for pupils who want to drastically increase their results this year, the best thing they can do is to start getting their revision notes completed now. The earlier their notes are done, the sooner they can move on to quality revision strategies like past papers."
And here are his top five tips:
Know that exams are not a memory test. Those who spout facts will get average results – those who apply what they have learned will land the top marks.
Practice, practice, practice, practice and ... practice – students should aim to complete at least five practice papers. Our research shows that this is the optimum number for great results.
Practice essay plans are not good enough. It's easy for pupils to write essay plans, but if they don't practice writing full essays, they'll come unstuck during exams.
Split up revision – revise a specific topic for an hour, then take a break to do something else before continuing. This will give your mind a chance to take in what you've just learned, so you can return to revision with a clear head.
Goals and rewards – goals are important for students to realise the impact of revision and exams.
Related