But the self-styled 'hunting consultant', who won the permit via an auction held by the Dallas Safari Club in Texas, has defended his actions.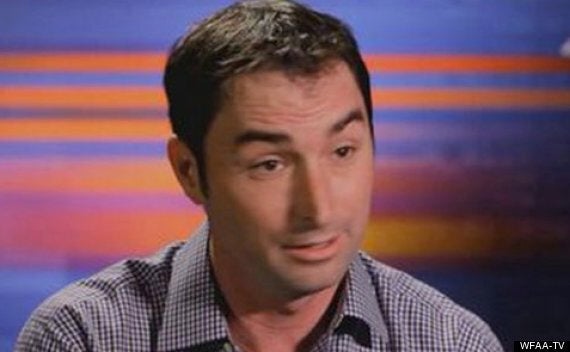 Death threats: Corey Knowlton won a permit to hunt and kill an endangered black rhino
"If I go over there and shoot it or not shoot it, it's beyond the point."
The club says the hunt will help protect the species by removing an old, aggressive, non-breeding rhino and by funding future conservation.
"First and foremost, this is about saving the black rhino," said Ben Carter, executive director of the club.
He added all proceeds of the auction will be donated to the Namibian government and will be earmarked for conservation efforts.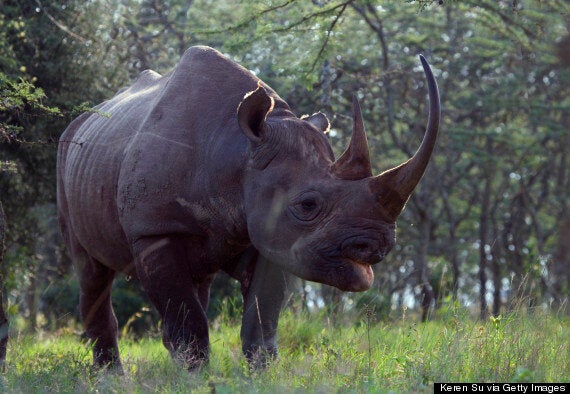 Knowlton paid £212,000 for the right to slaughter a black rhino in Namibia
The Namibian government issues three hunting permits a year, and this is the first time an auction has been held outside its borders.
Black rhinos are internationally considered an endangered species and the World Wildlife Fund says about 4,800 are alive in the African wild.
On Thursday, an unrepentant Knowlton told CNN Host Piers Morgan: "Piers, just like the gun thing, you've been attacked just the way I am about your views of guns, okay?
"They're threatening my children Piers. They're threatening to kill me.
The Humane Society of the United States described the news of the auction as "disturbing" and vowed to campaign against the issuance of a US permit to return the trophy.
"The last thing they need are wealthy elites from foreign lands coming in to kill them for their heads."
He also questioned the ethics of wealthy, competitive trophy hunters who say they want to kill an animal in the name of conservation.
"Shooting a black rhino in the wild is about as difficult as shooting a parked car," he said.
"If these are multimillionaires and they want to help rhinos, they can give their money to help rhinos. They don't need to accompany their cash transfer with a high caliber bullet," he said.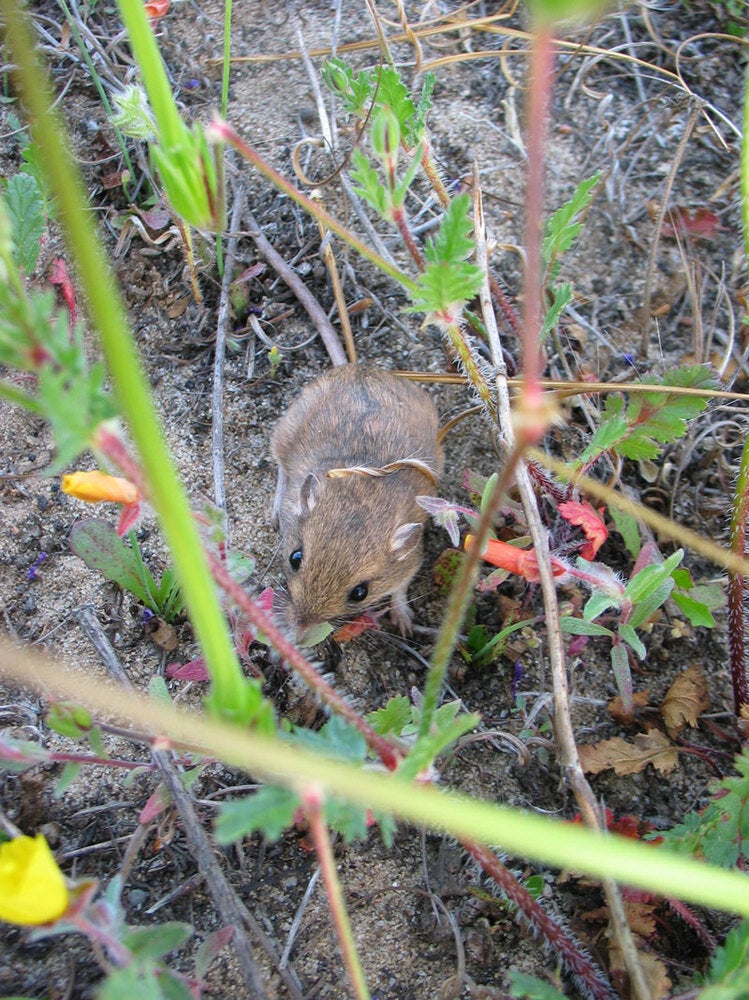 Surprising Animals That May Go Extinct
Related