Police are fully exploring whether a three-year-old boy went missing from his home after a criminal act. It remains possible that Mikaeel Kular left his family's flat in Edinburgh of his own accord after being put to bed on Wednesday night, Assistant Chief Constable Malcolm Graham, of Police Scotland, said.
"It is, however, entirely possible that Mikaeel has become subject of a criminal act and our investigation has been established as a twin track to ensure that eventuality is being, and will be, fully explored," he said.
Mr Graham gave the update at the end of a day when hundreds of volunteers helped search the area for any sign of the boy. "It is of grave concern that Mikaeel has been missing for nearly 48 hours," he said. "Since he was last seen on Wednesday night by his mum, and all of the work we've been doing, we've been unable to confirm any sightings of Mikaeel. As a result, our operations and our investigations are continuing in tandem but we must make sure we examine fully every possibility as to what might have happened."
Police had already announced that officers are investigating a "potential sighting'' of a child matching Mikaeel's description and wearing a cap. Members of the public reported seeing a boy who was "small in build and alone'' in West Pilton Gardens, Edinburgh, at around 8.30am yesterday. However, police said Mikaeel does not usually like wearing something on his head and the child's indentity could not be confirmed.
Specialist teams have been deployed from across the country to help search, investigation and community support work, Mr Graham said. "I again make a plea if anybody out there has information which is going to assist us in better understand the circumstances in which Mikaeel has gone missing, that they make contact with the police."
Superintendent Liz McAinsh said there had been a "positive response" to the appeal for information in relation to the potential sighting. She said: "We have calls that we are following up and, once we know more about that that we can report to you, we will do that. You've all seen today the huge public response that we have had to this, and I would like to reiterate the thanks to everybody that has come out in our search for Mikaeel.
"That search will continue until we have any circumstances that dictate otherwise." Ms McAinsh said other emergency services were assisting, such a the fire service and Coastguard. She said Mikaeel has not been at nursery since the Christmas break because he has been ill.
All immediate family members have been traced and spoken to by police. "It has been extremely helpful to understand all the circumstances that have led up to his disappearance," Mr Graham said. He added: "We have established a timeline of Mikaeel's movements going back for sometime prior to when we can establish that he was last seen in the house on Wednesday night.
"Now it is important for us that anybody who has got information about having seen Mikaeel comes forward and gives that to us. There is a timeline going back of when he has been seen by different people, but I am not able to go into the detail of that at the moment."
He said: "This is an extremely significant inquiry. I think everyone can get a sense of the urgency and scale of the resource that Police Scotland is able to put towards establishing the circumstances." Throughout the day, volunteers stood shoulder to shoulder to help scour the foreshore at nearby Cramond. Those taking part ranged from firefighters to mothers wheeling prams. Investigations near and at the family home in Ferry Gait Crescent are continuing.
Several communal bin areas were cordoned off this afternoon. Four forensic officers in white suits and masks were seen entering the family home. Officers said earlier that they had spoken to Mikaeel's father and all of the boy's relatives are said to have been very helpful to the police.
The youngster's mother has been named locally as Rosdeep Kular, 33. She is said to be getting support from police, her family and friends, but is "very distraught''. A missing person appeal is to be displayed on digital billboards across the UK, the charity Missing People confirmed.
Yesterday, police detained a man in the city's Waterfront Gait but said it was unconnected with the boy's disappearance. The Daily Record newspaper reported that the detained man lived at the same address as Ms Kular's first husband. Hundreds of police officers were involved in the searches today and specialist search teams, mounted officers, dogs, other emergency services and local organisations were also taking part in the investigation.
Mikaeel's mother put him to bed at around 9pm on Wednesday, only to find his room empty when she checked at about 7.15am the next day. The little boy, who has two sisters and two brothers, usually sleeps in the same room as his twin sister but was alone on Wednesday night. His jacket and shoes were missing and police are looking into whether he might have left of his own accord.
He may also be wearing black gloves with multi-coloured fingers, dark navy blue jogging bottoms, a grey pyjama top with an embroidered turquoise dinosaur on the chest and brown Clarks shoes. Police have activated the UK-wide Child Rescue Alert system, which is usually reserved for abduction and kidnap cases.
Anyone with information relating to the sighting or the boy's disappearance is asked to contact the dedicated telephone number 0300 200 0200.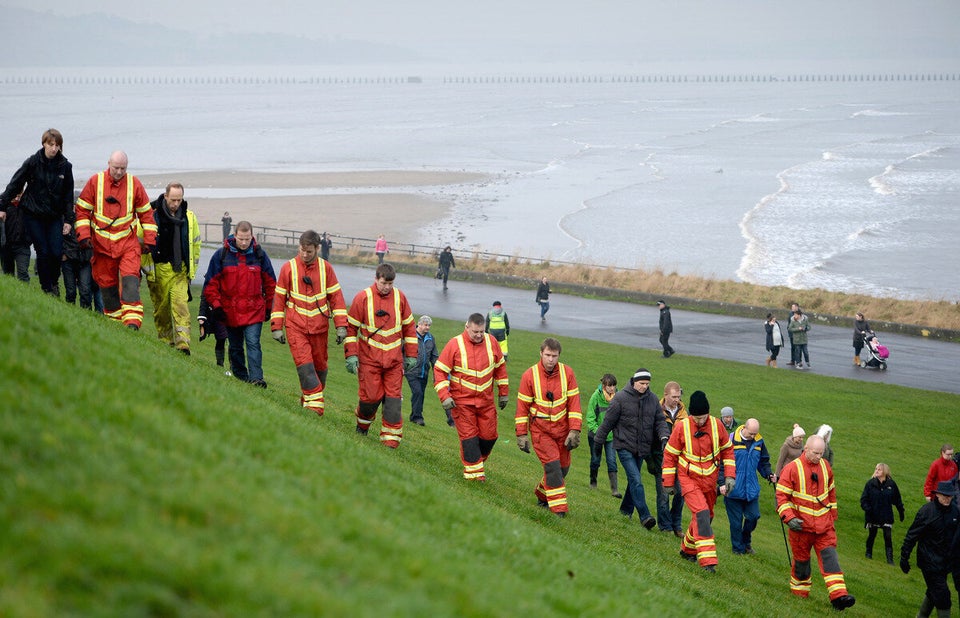 Search for missing Mikaeel Kular