American and British spies have collected hundreds of millions of text messages from UK citizens in a secret operation, according to the latest leak by NSA whistleblower Edward Snowden.
America's National Security Agency (NSA) has created a secret database called Dishfire which stores messages for future use and British spies, who face tough British laws, have been given a back door to exploit that information, it was claimed.
The claims are made by Channel 4 News and the Guardian who have seen a classified April 2011 presentation which discusses Dishfire, a database that collects nearly 200 million texts everyday from around the world.
Dishfire traces people when take their mobile phone abroad by capturing the welcome text message from your phone company that is triggered by your arrival overseas, telling agents where you were and when you got there.
It is claimed the texts help the NSA to track people's whereabouts, their contacts, their banking details and their movements if they travelled from country to country.
Under US law, the American spies had to delete the data for its own citizens but texts coming to and from international mobile phones - including Britons, were fair game and could be spied upon at will.
On British soil, spy agencies can only access text message data of specific targets with permission under the Regulation of Investigatory Powers Act (RIPA), and if they want to see the content of the message they must get a warrant from a secretary of state.
By contrast Dishfire collects data on everyone so by accessing the system, British spies can pull off information they wouldn't be entitled to under strict British laws.
Communications giant Vodafone told Channel 4 News they were "shocked and surprised" by this potential for exploitation while former Interception Commissioner Sir Swinton Thomas said he would have been concerned about this kind of use of foreign intelligence agency data.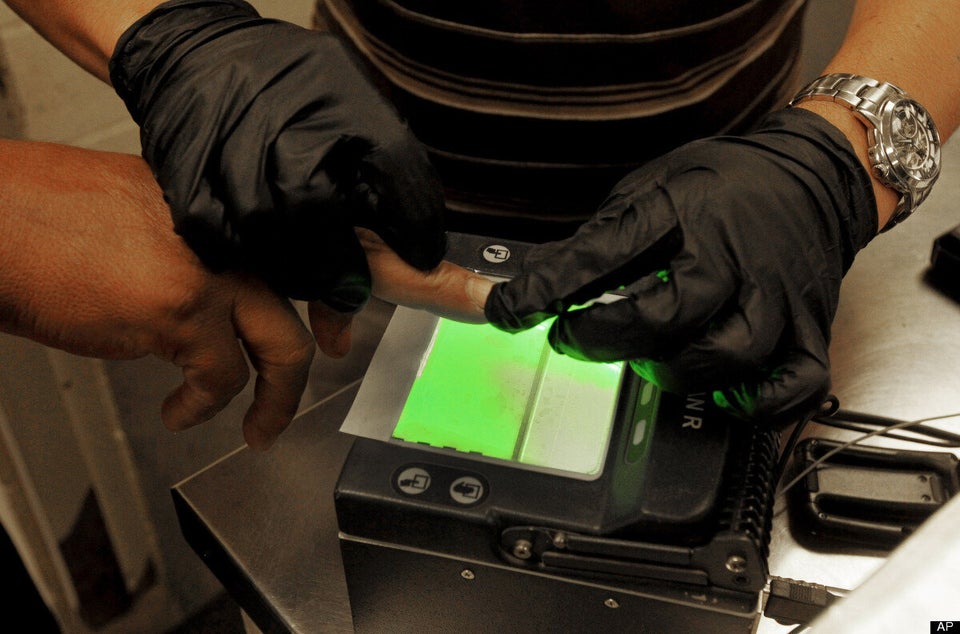 How To Avoid Surveillance
The NSA has stated that Dishfire does exist and that it lawfully collects SMS data. It also stated that privacy protections are in place for US citizens, according to Channel 4 News.
GCHQ said: "All of GCHQ's work is carried out in accordance with the strict legal and policy framework which ensures that our activities are authorised, necessary and proportionate and that there is rigorous oversight."
Snowden, is a former NSA contractor, who is now hiding in Russia after leaking classified government documents.
He has become a hero for civil liberty campaigners in Europe and the US for whistleblowing about the reach of surveillance activities by the US, including on its closest allies.
Nick Pickles, director of Big Brother Watch which campaigns on privacy, civil liberties, levels of surveillance, said he was concerned by any suggestion that foreign agencies could be used "to get around British laws".
He said: "If an interception warrant for an individual is not in place, it is illegal to look at the content of a message. Descriptions of content derived metadata suggest the content of texts is being collected and inspected in bulk and if this is the case GCHQ has serious questions to answer about whether it is operating under a perverse interpretation of the law cooked up in secret.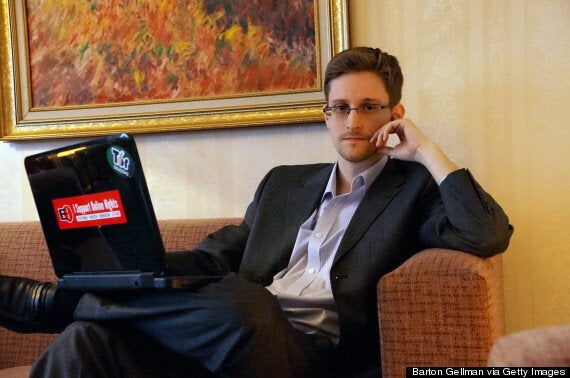 Above: Former intelligence contractor Edward Snowden
"The telecoms companies providing our mobile phone services need to urgently reassure their customers that they are not handing over our data in bulk to the UK or US governments."
Prime Minister David Cameron and US president Barack Obama discussed the controversy over data privacy in a phone call shortly before the latest revelations became public.
Obama is expected to announce new restrictions to the collection of phone records by American intelligence in a much-anticipated speech on the issue tomorrow.
In a statement about the two leaders' conversation, a Number 10 spokeswoman said: "The president updated the Prime Minister on the US signals intelligence review ahead of setting out tomorrow his administration's response to the review.
"The two leaders welcomed the unique intelligence sharing relationship between their two countries."