Famous Twitter arch-foes, Piers Morgan and Jeremy Clarkson are set to do battle again.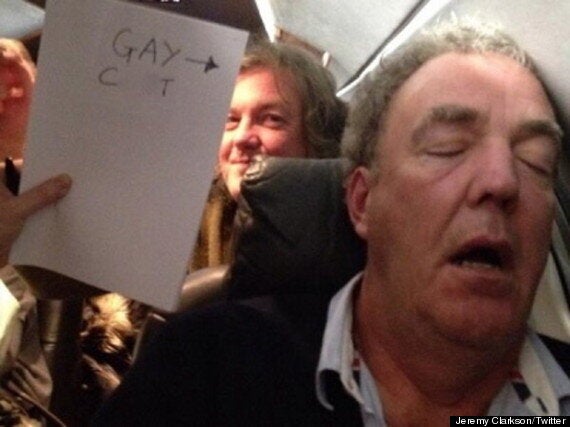 Jeremy Clarkson posted this image on Twitter
The US-based TV presenter blasted Clarkson's "homophobic slur", affectionately noting his "flabby neck".
Despite facing criticism, Morgan defended his comments:
Clarkson tweeted the image featuring fellow Top Gear host James May, along with the caption "Sadly, I fell asleep on the plane."
Piers clearly wasn't the only one offended by the picture, as Clarkson was forced to apologise after clearly upsetting his followers.
"I have deleted my last tweet and would like to apologise profusely to anyone who I upset while I was asleep," he wrote.
It isn't the first time Clarkson has been accused of being homophobic, as George Michael previously labelled the presenter a "pig-ugly homophobic tw*t", after he made a comment about him live on air.
Popular in the Community