A Brazilian woman was hospitalised on Wednesday after a porcupine fell onto her head and embedded almost 200 of its quills in her scalp.
The bizarre accident occurred as housewife Sandra Nabucco walked her dog in Gávea, south of Rio de Janeiro, Globo reports.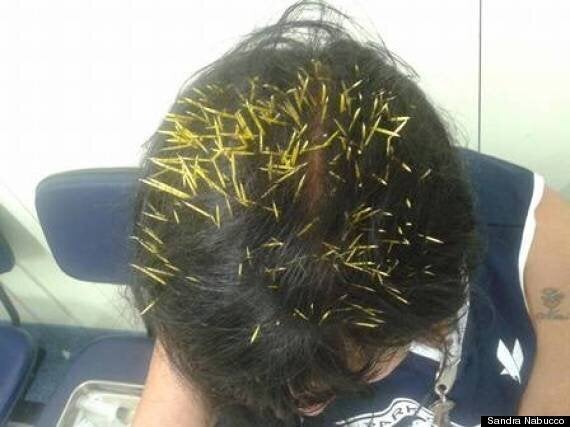 Ouch: Sandra Nabucco was hospitalised with up to 200 porcupine quills embedded in her scalp
The quills were removed by surgeons using tweezers.
Nabucco, who is taking antibiotics to ward off any infection, added: "I'm a strong woman; an old person or a child would have died. I also care about the animals."
The animal is believed to have fallen from a lamppost.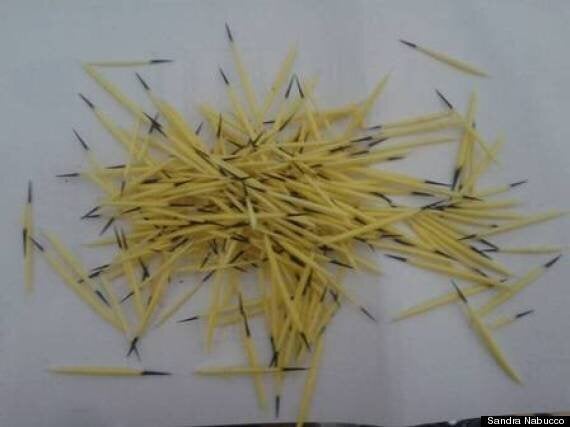 That's gotta hurt: Some of the quills removed from Nabucco's head
It's not the first time a porcupine has clashed with a human being.
You don't want to get on the wrong side of these prickly little bastards, that's for sure.
Popular in the Community