 Vladimir Putin said Friday that gay people have nothing to fear in Russia as long as they leave children alone.
Ahead of the 2014 Sochi Winter Olympic Games, the Russian President offered what was apparently meant to be a reassuring answer for those concerned about the treatment of gay people during the event.
"One can feel calm and at ease," he said. "Just leave kids alone, please."
Gay rights activists around the world have called for a boycott of the Sochi Winter Olympics in protest against a law banning the dissemination of so-called "gay propaganda" to minors.
The ban was enacted in Russia in June and essentially bans displays of homosexuality. It is also "illegal to spread information about non-traditional sexual behaviour" to minors.
Signed into law by President Vladimir Putin, the legislation gives the Russian government the right to detain gay or "pro-gay" foreigners up to 14 days before facing expulsion from the country.
The president's comments, reiterating a stance that suggests homosexuals prey on young people, are unlikely to appease critics of the ban.
Additionally, a senior cleric from the Russian Orthodox Church, which is closely allied to Putin, this month called for a national debate on returning a Soviet-era law repealed in 1993 that criminalised gay sex.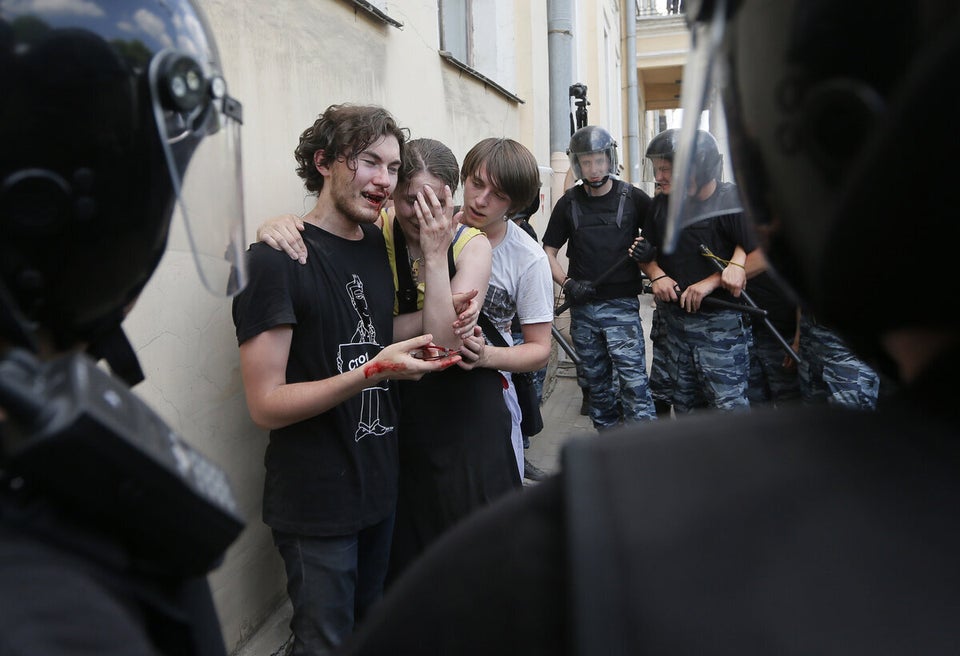 Gay Rights In Russia