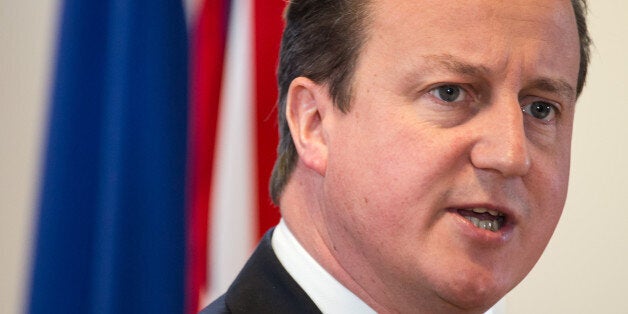 Senior conservative party members have come together to pay tribute to Lord McAlpine, whose death was confirmed today by his family.
Prime Minister David Cameron has described Lord McAlpine as a "dedicated supporter of Margaret Thatcher and the Conservative party".
Conservative Party chairman Grant Shapps noted the "huge contribution" the peer made to British public life during his career.
Shapps said: "He was a towering figure during the Thatcher era who did much for the Conservative party and our country."
Toree grandee Lord McAlpine died at his home in Italy, his family confirmed last night. He was 71.
Colleagues described him as a "towering figure" who made "a huge contribution to public life".
But the former Conservative Party deputy chairman, previously an aide to prime minister Margaret Thatcher, was more recently wrongly implicated in a child abuse scandal.
Leading the tributes, Mr Cameron said on Twitter: "My thoughts are with Lord McAlpine's family - he was a dedicated supporter of Margaret Thatcher and the Conservative party."
In a statement, the family of Lord McAlpine, Baron of West Green, said: "It is with great sadness that the family of Lord
McAlpine announce his peaceful death last night at his home in Italy."
A former political adviser and businessman, Lord McAlpine was more recently in the news when he received damages from a string of internet users - including Sally Bercow, wife of Commons Speaker John Bercow, and comedian Alan Davies - as a result of libellous messages on Twitter.
Ms Bercow agreed to pay Lord McAlpine £15,000 in damages for her infamous "innocent face" tweet, which was posted at the height of the allegations into child sex allegations and the Tory peer.
Actor Davies also paid damages after he ''re-tweeted'' a Twitter post which linked Lord McAlpine's name to a television report about a ''senior political figure who is a paedophile''.
Lord McAlpine was wrongly implicated in a child abuse scandal when allegations about a senior Tory were the subject of a BBC Newsnight investigation.
The BBC was later forced to apologise and issued a statement after abuse victim Steve Messham admitted that the man who abused him in a North Wales children's home in the 1970s and 1980s was not the peer.
An investigation into the programme by the BBC Trust later said members of the team failed to follow the corporation's own editorial guidelines.
The allegations forced the corporation's then-director general, George Entwistle, to quit the role in November 2012 less than two months into taking it, saying that as editor-in chief he had to take ''ultimate responsibility'' for a Newsnight investigation that had led to Lord McAlpine being wrongly accused of child abuse.
Friends and colleagues today paid tribute to Lord McAlpine.
Conservative former chairman and Cabinet minister Lord Parkinson, who worked closely with Lord McAlpine during the Thatcher era, said: "Alistair McAlpine was an outstanding treasurer of the modern Conservative Party - if not the outstanding treasurer.
"He served as treasurer when deputy chairman during the whole of the Thatcher years and was an extremely successful fundraiser. He was also a very close adviser to Mrs Thatcher and had her total trust. In addition to all these things he was a most unusual, intriguing, interesting character with a fantastic range of interests."