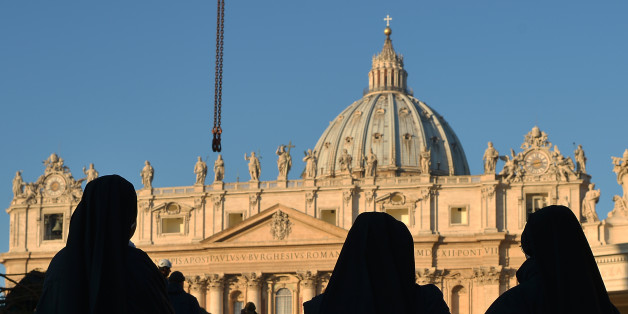 GABRIEL BOUYS via Getty Images
A nun who gave birth to a baby boy on Wednesday says she had no idea she was pregnant.
The 31-year-old Salvadorean woman was initially rushed to hospital in the Italian city of Rieti with stomach cramps, reports the BBC.
The baby was 9 pounds and both mother and child are said to be doing well - he has reportedly been named Francis after the Pope.
She is reported to be keeping the baby.
The nun said: "I did not know I was pregnant. I only felt a stomach pain," the Italian news agency ANSA reported.
The nun belongs to the "Little Disciples of Jesus" convent in Campomoro near Rieti, which manages an old people's home.
In a wonderful understatement, other nuns at the at the convent said they were "surprised".