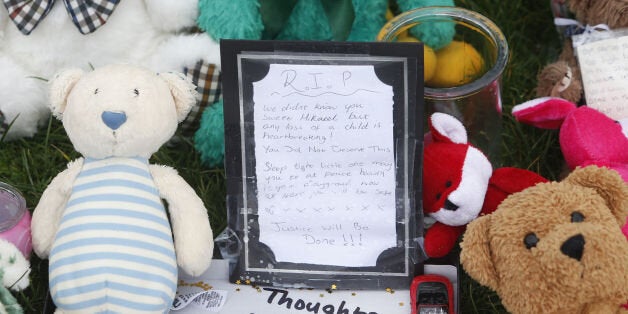 Two men have been arrested over racist tweets sent about the missing Scottish toddler.
Derbyshire Police have arrested a 26-year-old man on suspicion of sending offensive tweets in relation to the disappearance of three-year-old Mikaeel Kular.
Police Scotland confirmed a 19-year-old man has also been arrested with the assistance of Hampshire Police, over remarks "of a racist nature" allegedly posted to the social media site Twitter. He has since been bailed while enquiries continue.
A Derbyshire force spokesman said: "Officers arrested the Heanor man this morning on suspicion of committing a racially aggravated public order offence.
"Members of the public in Edinburgh had complained about the content of some Twitter messages linked to the disappearance of three-year-old Mikaeel Kular.
"The man was questioned and released on police bail while the Crown Prosecution Service considers the case."
A force spokesman for Police Scotland said, in both cases, the remarks made online were reported to police by concerned members of the public.
He added that officers from Police Scotland then liaised with colleagues from Hampshire Constabulary and Derbyshire Constabulary to identify the individuals responsible for the posts.
Chief Supt Mark Williams, Police Scotland Edinburgh divisional commander, said: "Any reports of racist, offensive or abusive comments made online will be thoroughly investigated.
"If you commit an offence, we will investigate it and you will be prosecuted."
Related