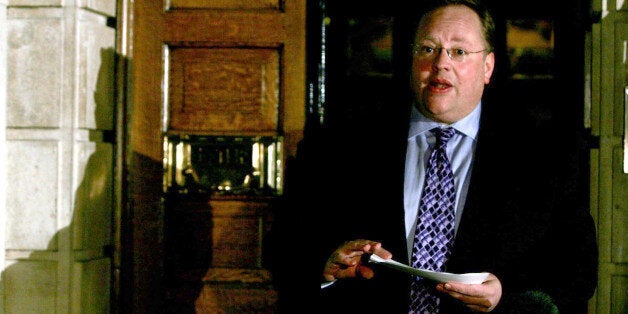 Here are the five things you need to know on Tuesday 21 January 2014...
1) LIB DEM RENNARD CRISIS
The Liberal Democrats were in turmoil today as the leadership faced bitter recriminations over its handling of sexual harassment allegations against a party peer and the prospect of legal action. Lord Rennard is poised to sue after he was suspended pending an investigation for bringing the party into disrepute by refusing to apologise to four women who complained about his behaviour.
Baroness Hussein-Ece, the Lib Dem equalities spokeswoman in the Lords, told The Huffington Post UK that there had been a worrying attempt by allies of Rennard to "demonise women". She said activists were having to "reclaim" the Lib Dems from some more senior members. "The party doesn't belong to an old boys network, it belongs to everybody," she said.
Viewers of Newsnight last night were also treated to a baffling performance by Rennard ally Lord Greaves, who compared the split in the party over the issue to that which afflicted apartheid South Africa. It's not clear who is Nelson Mandela in this situation.
2) GUYS, LET'S NOT BE SUCH HATERS
The Conservative Party needs to spend less time talking about people and things it hates and more time talking about those it likes, a Tory Treasury minister has warned. Nicky Morgan, the economic secretary, told an event for Tory activists in Westminster on Monday evening, that simply saying "we're against this, we're anti-that, we don't like them, we don't want them here, we don't want them doing this" would not work.
Morgan, who was the guest speaker at meeting of the Bright Blue progressive Tory group, also bristled at "pathetic" Nigel Farage for his views on the place of women in the workplace.
The Guardian reports today that senior war crimes prosecutors say photographs and documents provide "clear evidence" of systematic killing of 11,000 detainees in Syria. According to the paper Syrian government officials could face war crimes charges.
"Most of the victims were young men and many corpses were emaciated, bloodstained and bore signs of torture. Some had no eyes; others showed signs of strangulation or electrocution. The UN and independent human rights groups have documented abuses by both Bashar al-Assad's government and rebels, but experts say this evidence is more detailed and on a far larger scale than anything else that has yet emerged from the 34-month crisis."
4) IMF TO LIFT GROWTH FORECAST
The International Monetary Fund (IMF) will publish its latest economic projections today amid reports that it is to lift its growth forecast for the UK to 2.4% this year. It will mean Britain is expected to be among the fastest growing of the world's advanced economies during 2014, offering a fresh boost to George Osborne.
The IMF has already had to sharply upgrade growth projections for the UK after the unexpectedly strong advances in the economy during 2013. But its latest World Economic Outlook, to be released this afternoon, is expected to raise the forecast growth level for 2014 above the 1.9% level predicted in its previous bulletin in October - which itself was up from a forecast in July of 1.5%.
5) 'YOU'RE UNDER ARREST MR PRIME MINISTER'
"I feel great. Lots of people have been contacting me to say well done. I'm still in disbelief that I got the opportunity to citizen's arrest the former prime minister." A Vice reporter interviews her boyfriend, who tried to arrest Tony Blair for the Iraq War. "I went over to him, put my hand on his shoulder, and said, 'Mr Blair, this is a citizen's arrest for a crime against peace, namely your decision to launch an unprovoked war against Iraq. I am inviting you to accompany me to a police station to answer the charge.'
@nickdebois Not what I expected to find when I tabled the question MOD theft of Viagra ...
Polly Toynbee in The Guardian: For all Lord Rennard's supporters: a guide to sexual harassment, and why it matters
Hugo Rifkind in The Times: All of England should become a bit Scottish
Got something you want to share? Please send any stories/tips/quotes/pix/plugs/gossip to Mehdi Hasan (mehdi.hasan@huffingtonpost.com) or Ned Simons (ned.simons@huffingtonpost.com). You can also follow us on Twitter: @mehdirhasan, @nedsimons and @huffpostukpol
Popular in the Community