The food at this Chinese restaurant is so damn good it even tempted Buddha himself to scale the walls for a bite.
Well that's apparently how two naked fat men came to be draped across a building this weekend in Jinan, east China's Shandong province. Yum: Two naked Buddhas scale a restaurant in Jinan, China
Citing Xinhua News Agency, the channel says they were constructed to demonstrate just how mouth-watering the restaurant in question's Fo-tiao-qiang dish is, which translates literally as "Buddha jumps over the wall".
But the stunt went down like a lead balloon for some devout Buddhists. Not hungry? The sculptures were removed shortly afterwards
"How come a nation with a thousand-year history has so little respect for its own culture?"
Central European News quotes restaurant owner Li Tsui as explaining: "I didn't want to offend anyone… I simply meant to advertise that and as everybody knows the dish, didn't think that would be a problem."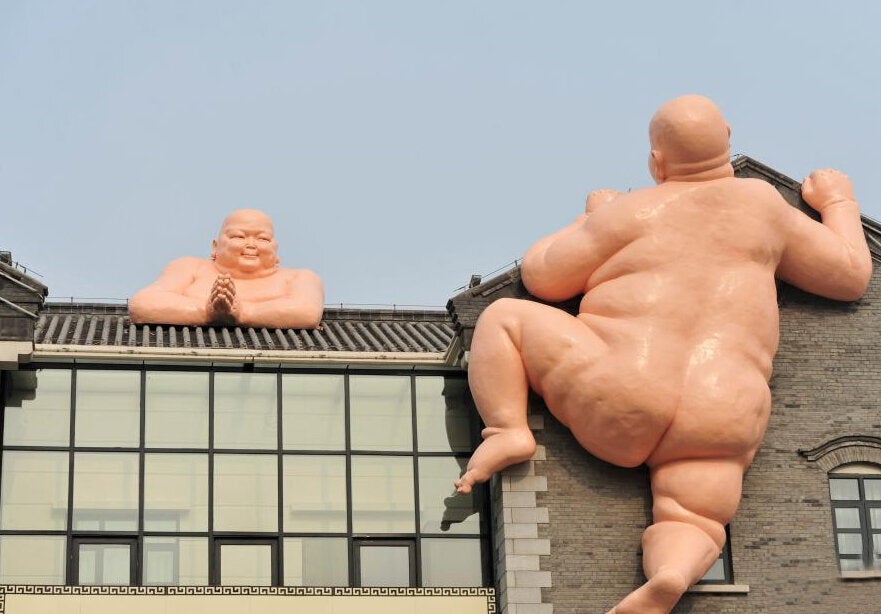 Hungry Buddha
Popular in the Community