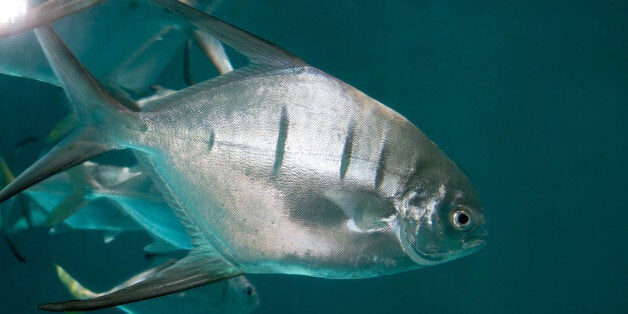 Ten people have been injured after they were attacked by a school of piranha-like fish as they cooled off in an Argentinian river.
The incident took place in the Paraná River in Rosario, 186 miles north-east of Buenos Aires, as temperatures nudged 41C.
One woman told the newspaper: "I am a little bit afraid and I will stay on the sea shore. There is no chance I'll go deeper." A man is treated for injuries after the attack in December
Back in December, more than 70 bathers were injured by a swarm of the palometas in the same stretch of river.
"This is not normal," said Federico Cornier on television.
He added: "It's normal for there to be an isolated bite or injury, but the magnitude in tis case was great… this is an exceptional event."
Related