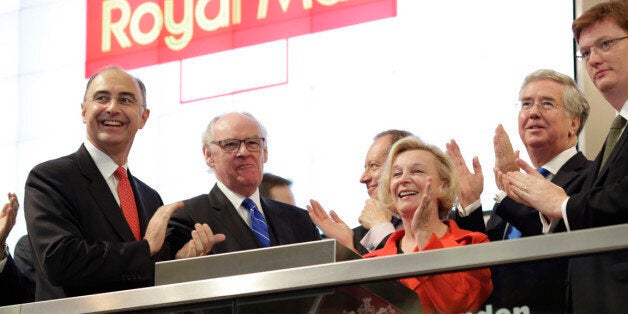 Royal Mail chief executive Moya Greene, who is on a £1.5m pay packet, must be paid more in order to keep her in the job, according to the business' chairman Donald Brydon.
Brydon warned that that Greene, head of the now-privatised Royal Mail, was the "lowest paid chief executive in the FTSE 100" and that an increase to her £498,000 pay was "a necessary part of making sure we keep her".
The Canadian Royal Mail boss' £1.5m pay package is taken up by a £498,000 base salary and includes a bonus and pension payments and extra benefits.
He told the Telegraph: "I think it's only fair to pay Moya the right market rate for her job. I'm not in the school that says top executive pay is without fault, there are parts of it that are egregious and wrong. But happily we are so far away from that end of it that to try and right-size her a bit I think is a necessary part of making sure we keep her."
A pay increase is likely to face resistance from business secretary Vince Cable, who controls the government's remaining 30% minority stake in Royal Mail. Greene is credited with turning Royal Mail into a highly profitable business that now ranks in the elite FTSE 100 league on the stock market.
In an email to a member of the public, Royal Mail chief executive Moya Greene admitted to being "deeply offended" by criticism of her £1.5 million pay packet and blamed it on the "hopelessly broken" system for setting executive pay for government-backed firms.
Greene received almost £1.5m in pay and benefits for the financial year 2012-13, comprising a £498,000 salary, £399,000 in extras under a short-term incentive plan, £200,000 in lieu of a pension and £127,000 in benefits like medical insurance and return flights to Canada.