The Winter Olympics in Sochi already has a grudge match to look forward to after some juicy hand gestures in Dresden.
Short track speed skater Viktor Ahn was naturally pleased to have helped take Russian to gold against Netherlands in the 5000m relay at the European Championships but his defeated rival, Sjinkie Knegt, clearly wasn't too happy with the result.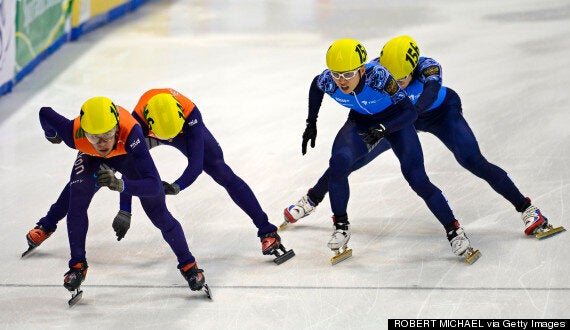 All's well for Sjinkie Knegt as he leads the final of the 5000m race
The two-fingered salute resulted in the Dutch skater's disqualification.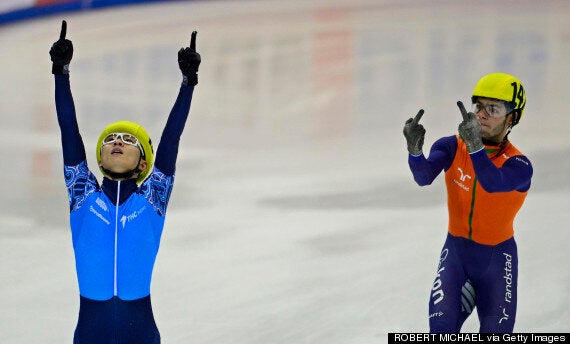 And he signals where Netherlands finished in the race
Luckily for us, we can look forward to Skate-Gate II in a few weeks' time as the two prepare to meet again. We can't help thinking that the Russian crowd might give the Flying Dutchman some stick.
Popular in the Community