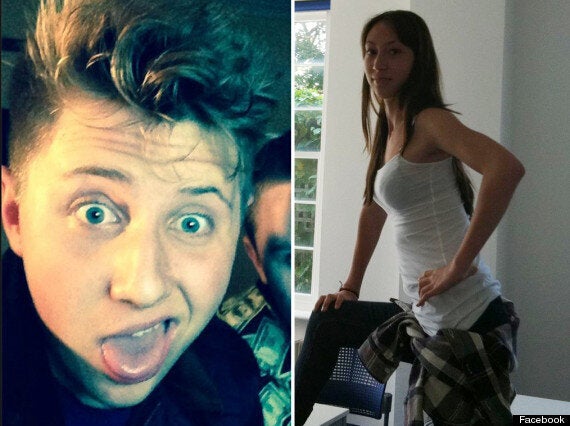 Edward Bunyan and Indira Gainiyeva are said to have been suffering from 'post Christmas blues'
The pair face a police "welfare de-brief" on their return to the UK, while it remains unclear whether they will be allowed to return to school. Indira's father has begged teachers to not kick his daughter out, telling the Daily Star: "I can only ask the school to forgive her behaviour."


Matthew Mostyn, second master at the college, in Clitheroe, Lancashire, said: "The students reacted with predictable excitement to the news but after the novelty of it wore off, they have become concerned about their friends.
"It's quite difficult to leave the college at night without anyone seeing you and that will be looked into. "A full investigation will be carried out into our security system after the students have been found safe and well," he added.
"We have an excellent and reliable security system here at Stonyhurst but it is designed to keep intruders out and not students in."
A spokesperson for Lancashire Police said: "The students have thankfully been located safe and well at a hotel in the Punta Cana area of the Dominican Republic.
"Plans are now being made for their safe return to the UK. They will be given a welfare de-brief by police following their arrival back in this country.
"Our priority throughout this has been to ensure the safety and welfare of these students and after they have been spoken to on their return this will signal an end of police involvement in this matter."