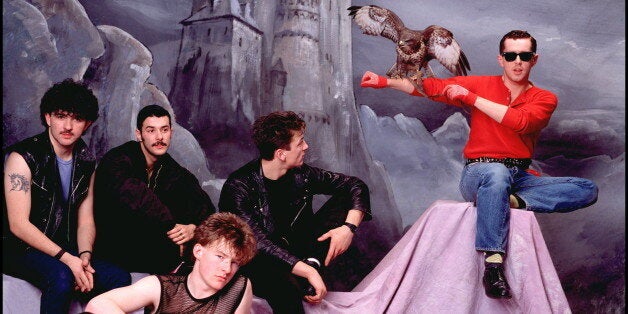 Since the UK singles chart began in 1952, everyone from the Beatles to Mr Blobby has occupied its famous peak. Few have caused as many ruffled feathers as Frankie Goes To Hollywood.
30 years ago on Friday, the British band's debut single sat brazenly at the top.
'Relax,' released in 1983, was already making its way steadily up the charts, until it caught the imagination of unsuspecting teenagers everywhere, once the BBC decided the lyrics were too suggestive and banned it from the airwaves.
By January 24 1984, 'Relax' had risen all the way to number one and Top of the Pops were obliged to mention it, even if they managed to dodge playing the ever-so-fruity video that accompanied it.
They also refused to allow the band to play live in the studio, and aired a performance of a non-number one artist instead.
So, in remembrance of 'Relax', we round up some of the most controversial UK Number Ones ever:
Related