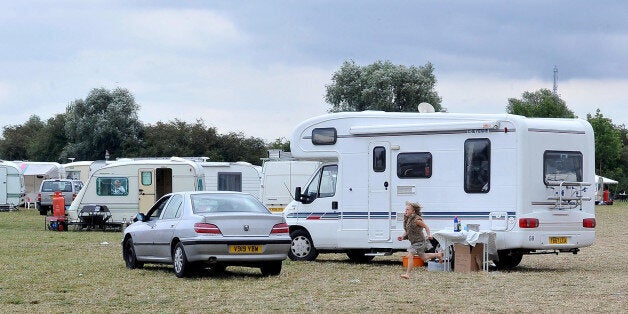 The harsh reality of life as a gypsy has been revealed by the first census of the travelling community.
They are in poorer health, are more likely to be unemployed and less likely to be educated compared with the general population, the Office for National Statistics found.
More than half of adults are unemployed and not actively seeking work and three in five have no qualifications whatsoever.
And compared with the general population of England and Wales, gypsies and Irish travellers are twice as likely to consider themselves in "bad" or "very bad" health.
For the first time ever, people taking part in the 2011 census could identify themselves as a gypsy or Irish traveller.
The group, which does not include people who describe themselves as "Roma", are widely considered to be a "vulnerable marginalised group", the ONS said.
Across England and Wales, 58,000 people identified themselves as a gypsy or Irish traveller in the census.
The ONS found that the group was generally younger - the median age of gypsies and Irish travellers was 26 compared with a national average of 39.
The community also had the highest proportion of people with no qualifications of any ethnic group - almost three times higher than England and Wales as a whole. Three in five had no qualifications compared with the average of 23%.
Just 47% of the gypsy of Irish traveller population were in work or actively seeking a job. For those in work the most common type of employment was an "elementary occupation" such as a sales role or service or construction work.
Fourteen percent identified themselves as having "bad" or "very bad" health compared with 6% of the general population
And contrary to popular belief, 61% of gypsies or Irish travellers said they live in a house or a bungalow with 24% living in a caravan or mobile home. And two fifths lived in social housing, compared with 16% of the general population
The new ONS report states: "For the first time, the 2011 census ethnic group question included a dedicated tick box for the ethnic group gypsy or Irish traveller.
"Gypsy or Irish travellers are widely considered by government (national and local) and charities to be a vulnerable marginalised group who suffer from poor outcomes."
Popular in the Community