Kym Marsh has slammed her ex-husband, 'EastEnders' star Jamie Lomas, for choosing to hang out in Hollywood rather than spend time with their daughter, Polly.
The 'Coronation Street' actress took to Twitter after Jamie tweeted photos of him posing with US film director Martin Scorsese at the Critics Choice Awards. "Tweeting pictures and not seeing your kid. Hilarious," Kym tweeted, before deleting the post.
The 37-year-old 'Corrie' star's family also got involved, with Kym's mum, Pauline, claiming Jamie wasn't paying any maintenance for two-year-old Polly.
"Can't believe how a father can ignore his daughter for three weeks and not pay a penny towards her life," she tweeted.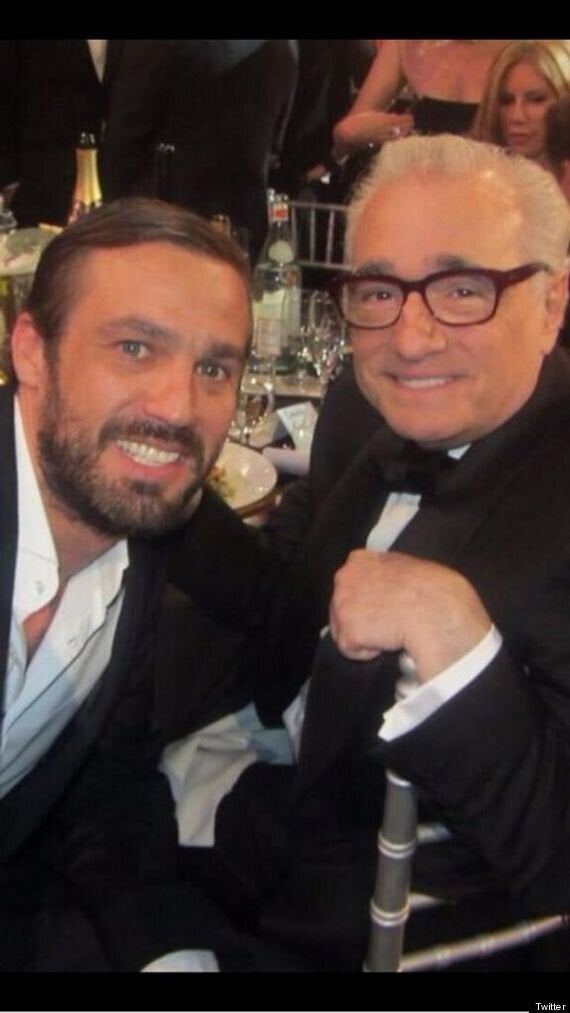 Jamie tweeted this snap of him posing with Martin Scorsese
Meanwhile, sister Tracey posted: "Well what a top dad. Don't ring to see how your baby is, don't bother to come and see her."
But former 'Hollyoaks' star Jamie, who is in Hollywood looking for acting roles, denied he was not supporting Polly.