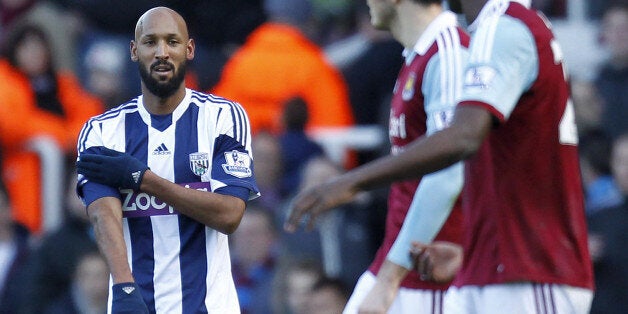 If found guilty, the Frenchman will receive a minimum five-game ban for the celebration, which some say is an inverted Nazi salute and has anti-Semitic connotations.
Anelka has been charged with making a improper gesture and that it was an aggravated breach, in that it included "a reference to ethnic origin and/or race and/or religion or belief."
Anelka, who has denied the goal celebration was intended to be anti-Semitic, made the quenelle salute after scoring in the 3-3 draw against West Ham on December 28.
The FA said in a statement: "The FA has charged the West Bromwich Albion player Nicolas Anelka following an incident that occurred during the West Ham United versus West Bromwich Albion fixture at the Boleyn Ground on 28 December 2013.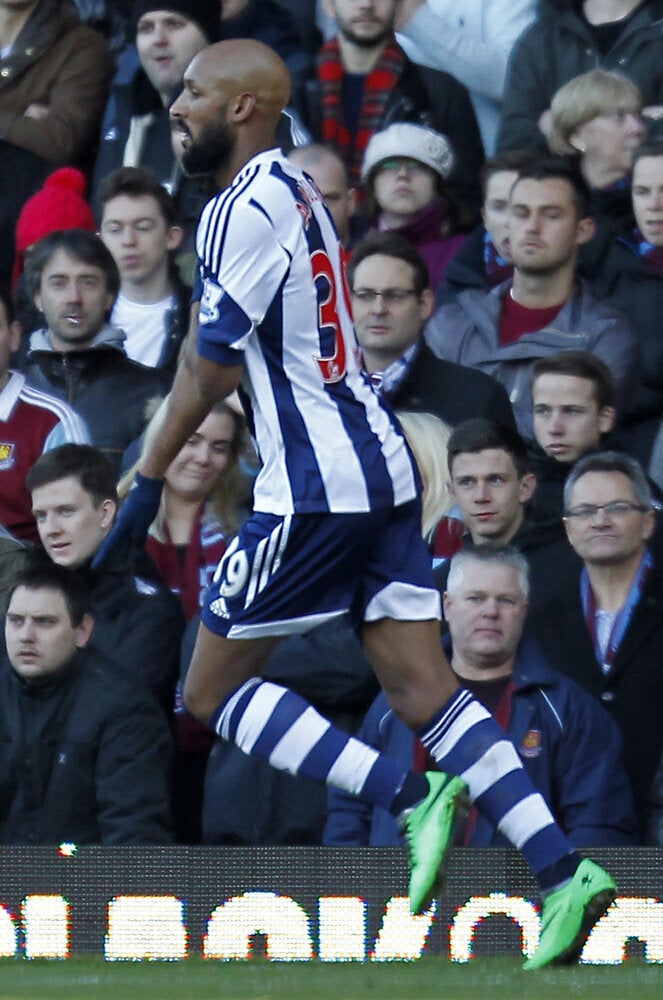 Anelka vs West Ham
"It is alleged that, in the 40th minute of the fixture, Anelka made a gesture which was abusive and/or indecent and/or insulting and/or improper, contrary to FA Rule E3[1].
"It is further alleged that this is an aggravated breach, as defined in FA Rule E3[2], in that it included a reference to ethnic origin and/or race and/or religion or belief."
Anelka has until 6pm on Thursday to respond to the charge.
West Brom's shirt sponsor Zoopla, an online property search engine, said on Monday it would not be renewing its deal at the end of the season because of the incident.
Anelka has agreed not to perform the salute again after the club accepted it had caused some offence but there has been no apology from the player.
He has insisted the quenelle was a gesture in support of his friend, the controversial French comedian Dieudonne M'Bala M'Bala, who has been prosecuted for anti-Semitism.
The FA brought in an expert to help decide on whether charges should be brought and has spent several weeks working on the case due to its sensitivity.
A three-man independent regulatory commission will now be appointed to deal with the case - either to decide on the sanction if Anelka admits the charge or to hold a disciplinary hearing if he denies it.