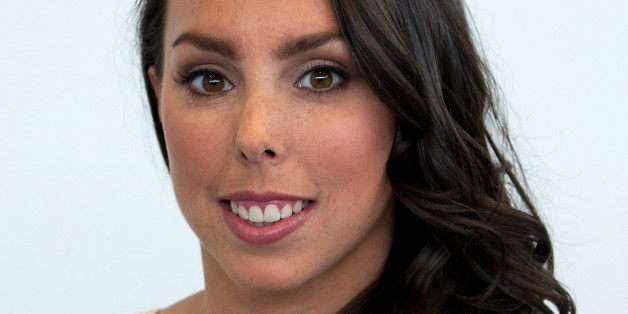 John Phillips via Getty Images
The legacy of London 2012 was well and truly shat on this fine Tuesday morning, as a bunch of nasty trolls abused Olympic gymnast Beth Tweddle during a Twitter Q&A with Sky Sports News.
Using the hashtag #Sportswomen, the event was designed to allow fans and sports enthusiasts to ask the three-time Olympian burning questions about her experiences as a world class athlete.
All set for #sportswomen on @SkySportsNews pic.twitter.com/BIgMSxrNPy

— Beth Tweddle (@bethtweddlenews) January 21, 2014
Instead, as the Everyday Sexism project pointed out, many of the questions tweeted amounted to cyber bullying and misogyny.
Charming...
See a selection of tweets here:
Despite the onslaught of abusive tweets, there was a silver lining as other Twitter users came out in force to denounce the trolls and offer words of support.
Treatment of gymnast Beth Tweedle was disgusting. #sorryfromtherestofus #sportswomen

— Daniel Martinez (@entheosathletic) January 21, 2014
The treatment of gymnast Beth Tweedle is a clear bi-product of the media under representing female sportswomen.. and misogyny #sportswomen

— garyamorris (@garyamorris) January 21, 2014
Some users saw the abuse as an opportunity to bolster the fight to get sports women more visible in the public eye:
Last tweet makes me sooo mad - but that's why we have the #sportswomen show, to raise female profiles. Keep it coming @SkySportsNews 🙌🙌

— girlcalledB (@girlcalledB) January 21, 2014
We're all for turning this into something more positive. Share this piece on social media - if you're with us.
SEE ALSO:

WATCH: Photoshopping: You Won't Recognise This Girl By The End

Women Go On Twice As Many Diets In Lifetime As They Have Lovers