More than 70 years after he died when his plane crashed into a swamp following a daring night raid over Nazi Germany, a WWII airman my finally be getting a funeral.
Sergeant Roland Hill, 32, was a flight engineer on the Halifax bomber HR930 when it was brought down over Germany in August 1943.
The Leicester airman, of 158 Squadron, died in the crash along with the rest of the seven-man crew.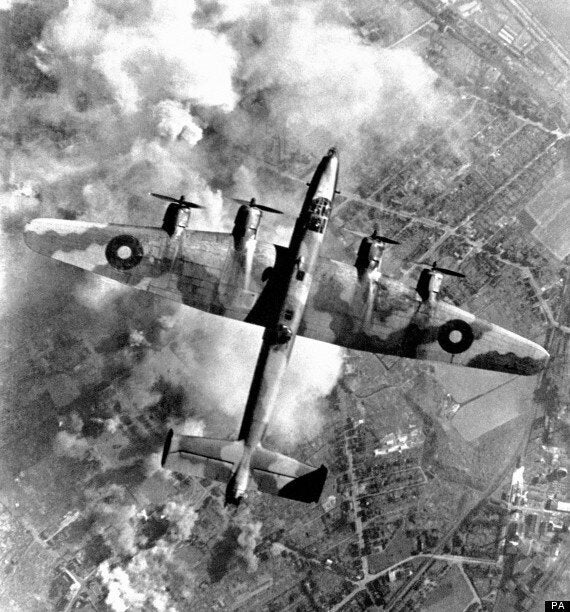 An RAF Bomber Command "Halifax" over target area during attack on synthetic oil plant at Wanne-Eickel in the Ruhr
Now, after lying buried in the murky waters to the north of Berlin for seven decades, it is possible his body may be recovered and a funeral able to take place.
The site of the crash was discovered in 2002 but German archaeologists have only just been given permission from the authorities to excavate the site.
Roy Rudham, secretary of the Royal Air Force Association, Leicester branch, said it was vital to try and trace any relatives of Sgt Hill so that a memorial could take place.
"Unless we can find any relatives in Leicester we don't know where we're looking at," he said.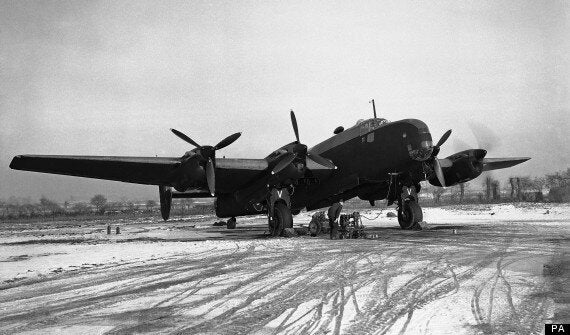 A Halifax heavy bomber is checked at its dispersal point on a Canadian Bomber Group airfield, somewhere in England
Mr Rudham said they would need to know which area of Leicester Sgt Hill was from so that he could be remembered in his home town and any commemorative items, such as a plaque, could be housed in the correct place.
He said it was "astonishing" Sgt Hill's body had been hidden from view all these years, and to give him a proper burial would be entirely appropriate.
"It would be fitting for a man who gave his life for his country and our freedoms, paying the ultimate sacrifice with his comrades," he said.
At present, the only memorial to the fallen airman has been an inscription of his name on the air force's Runnymede Memorial in Surrey.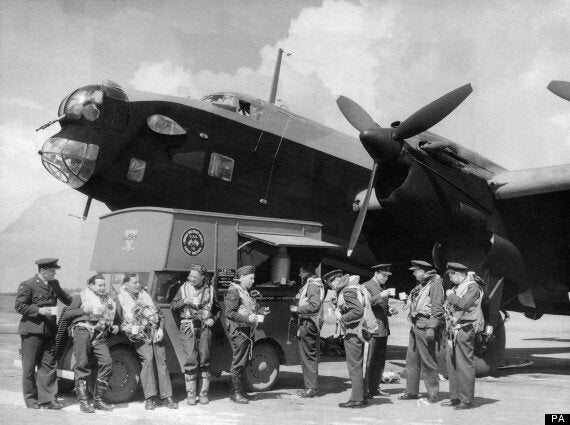 A Canadian crew in front of their Halifax Bomber
Two crew members were pulled out dead from the wreckage of the bomber by German soldiers before it sank into the murky waters.
Australian air gunners Flt Sgt Harley Harber, 27, and Sgt Arthur Cox, age unknown, were recovered and buried in the Berlin 1939-45 war cemetery, the others were deemed "missing".
They were Australian pilot Flt Sgt William Burgum, aged 21, Canadian Flt Sgt Gordon Harrison, age unknown, and British aircrew Sgt Peter Buck, 20 and Sgt Donald Hempstock, 21.
Families of the men have called on the Government to help fund the £50,000 project to recover the plane.
Popular in the Community