It's the third week of 'Celebrity Big Brother', and the housemates have not let us down yet - still belching, bitching, flirting, fighting, preening and partying their way to the grand final next week.
Watching this car crash of a house-party through our fingers, it's been (vaguely) interesting, and sometimes disturbing, very occasionally heartwarming, watching these various characters reveal themselves in their true colours.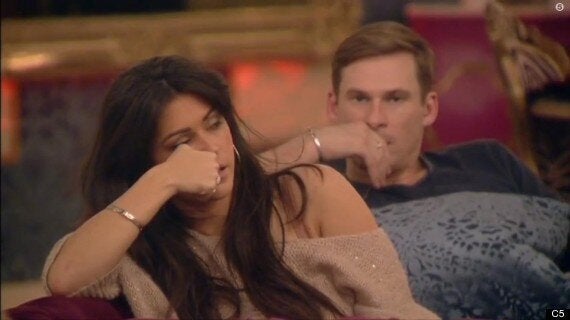 So, here, for your delectation, ahead of tonight's latest eviction rabbit-fight, is our quick guide to the guests still in the house, who we thought they were going in, and who they've proved to be... do you agree? And vote for your favourite to emerge through the front door this year's victor....
BEFORE: Spirited Nolan sister, showbiz veteran, promising us she wouldn't be crying any of the tears her sister Coleen shed when she entered the house the previous year - "I'm made of sterner stuff."
NOW: Tears have, inevitably, been shed, courtesy of her constant run-ins with Jim Davidson. Linda's cut a maternal figure in the house, making friends with all the girls and most of the boys - straightforward, self-deprecating and a team player, but Jim's her Achilles heel, and her fight-picking with him lets her down.
DECISIVE MOMENT: Revealing what she and her husband went through after the debacle of Frank Carson's dressing-room.
BEFORE: Pretty glamour girl, known best, by those in the know (not us!) for her pair of front-facing assets and willingness to share them with the readers of various mags.
NOW: Possibly the most fluctuating of all the housemates in terms of perception, thanks to her fluctuating fortunes in Lee Ryan's heart. Our sympathy for her as the loser in the house triangle has turned to contempt as she uses her feminine whiles to claw her way back into his affections. Sorry, Casey, but there's no fool like a Lee Ryan fool... anyone who's read a newspaper in the last decade could have told you.
DECISIVE MOMENT: Telling Lee Ryan she was wearing no underwear, AFTER he'd made a beeline for Las Vegas. Nothing sadder than a woman still trying after the light's gone out... Jane Austen knew this.
BEFORE: Cut-throat, merciless newspaper columnist, who says it like it is, wager of wars with everyone from Rihanna to Miley, Can bring targets down with one swipe of her poisonous pen, much to the enjoyment of her many readers.
NOW: Soft, self-hating, shy to the point of apparent rudeness, sits like a serene beacon of serene amidst all the partying and pep-talks around her. As a result, doesn't appear to contribute much to the goings-on, but is no doubt saving every anecdote, every passing comment, for the feature-length diatribe she'll put to paper. Far more humble than her thousands of words would have us believe.
DECISIVE MOMENT: Stopping even Luisa in her tracks with her explanation of how sad she really is.
BEFORE: Posh boy. No need of job, and no qualification for one. Haircut.
NOW: Well-mannered, considerate of everyone's feelings in the house. Able to mix effortlessly with all characters, from Lionel to Liz. Peacemaker. Could learn from Lee about how to approach a lady and let his feelings be known. A stronger opinion on some stuff would be nice.
DECISIVE MOMENT: Revealing how he was the first reality TV Brit to come out, and the challenges he's faced since (girls walking away from him in clubs).
BEFORE: Ruthless businesswoman determined to use all her assets - mental, physical - to come second on 'The Apprentice'.
NOW: Not much mention of business journey or future aspirations in between all the sex talk. I'll be amazed if this woman ever bakes another cupcake between all the magazine spreads and the 'fitness' parties. The most argumentative housemate by far, but doesn't seem to hold a grudge, and can't be accused of playing games.
DECISIVE MOMENT: Inviting Dappy to inspect her makeshift nipple rings.
BEFORE: Racist, sexist showbiz veteran.
NOW: Sexist showbiz vetaran. Likes getting his own way, stirring things up, particularly with Linda, and being the centre of attention. But a much thinner skin than we'd expect, desperate to be liked, and the one who takes the longest time to recover from a spat. A surprisingly dab hand in the kitchen.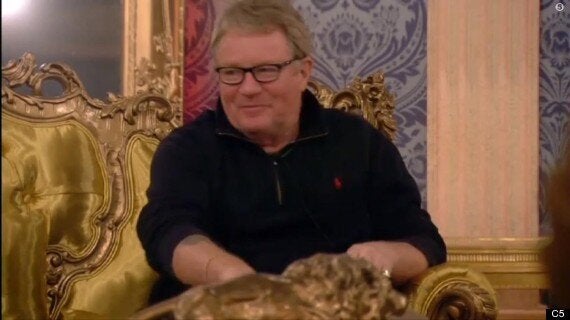 DECISIVE MOMENT: Mentioning Frank Carson's dressing room, much to the dismay of Linda, and then chickening out of discussing it further.
BEFORE: Boyband singer, easy tabloid fodder for his many romantic get-togethers and splits, often with fans of his band Blue.
NOW: If it turns out Lee Ryan has been given a cheque with an extra '0' by CBB producers, he couldn't have given them a more salacious rollercoaster - what they're gleefully calling 'continuing editorial' as they extend the series by a few days.
Lee's managed to squeeze a decade of lady-swapping into a few days in the House, oscillating between the charms of Casey and the lure of Jasmine. In between he's cried, and partied with the best of them. And written a song. I think he could fairly claim to have given this show his all.
DECISIVE MOMENT: Revealing he's had sexual experiences with men, too - "I'm well-travelled."
BEFORE: Reality TV star, famous for lifelike situations requiring a script to make them interesting.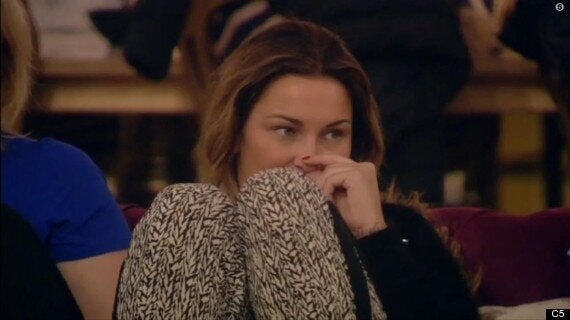 DECISIVE MOMENT: Secretly speaking to a journalist from the house (about what??) or being rushed to hospital for an allergic reaction? You decide.
BEFORE: Self professed rappa-gangster, familial and musical connections with Tulisa.
NOW: Surely the biggest discovery of all. Every drama needs a well-meaning passer-by to move the plot along, and Dappy has slotted inelegantly into this space, whether it's telling Casey what Lee said that Jasmine said, screaming that his B in English literature can not be denied, or somehow making the Diary Room throne look like the size of a kingsize hotel bed.
DECISIVE MOMENT: Refusing to eat because Jim was refusing to eat, even though Jim's refusal was based on a mistake. What must be known henceforth in the trade as 'Dappy-logic'.