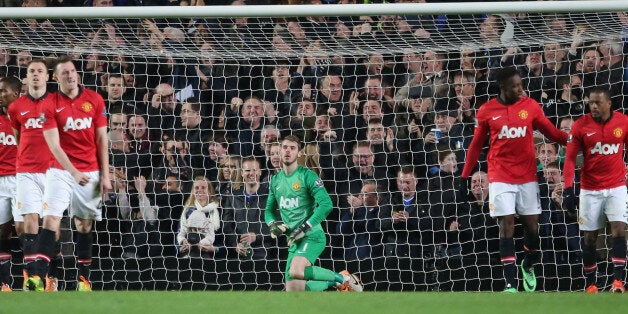 The gloom surrounding Manchester United's current predicament may deepen further after the club dropped out of the top three of Europe's top-earning clubs for the first time.
United, 14 points behind Barclays Premier League leaders Arsenal and knocked out of the Capital One Cup on penalties by Sunderland, are now fourth in the Deloitte Football Money League behind leaders Real Madrid, Barcelona and Bayern Munich based on income from the 2012/13 season.
United's 7 Penalty Shootout Defeats
United Lose To Sunderland In Penalty Shootout
Phil Jones Hits Fan With Penalty (VINE)
The money table has been compiled by Deloitte since 1997, and for the first eight years United were the biggest-earning club in the world only to be overtaken by first Real Madrid, then Barcelona and now Bayern.
The table has also recorded an astonishing rise in income by the Qatari-owned French club Paris St Germain, with earnings rocketing by a record 81% to see the team rise from 10th to fifth in the table ahead of Manchester City, Chelsea and Arsenal.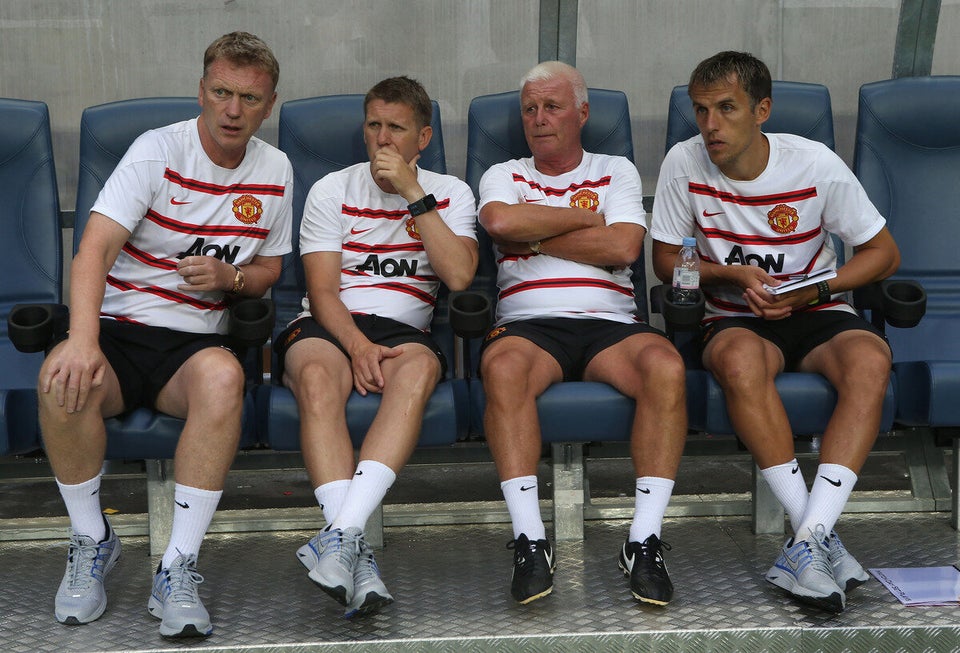 David Moyes looking lost
But it will be United's fall that will concern the club's shareholders the most, especially since shares on the New York stock exchange are down just above the 15-dollar mark from an annual high of more than 19 dollars.
Analysts at Deloitte, however, believe United will reclaim third spot from Bayern next year and are in good financial shape - though failure to qualify for the Champions League will affect the finances in the longer term.
Dan Jones, partner in the sports business group at Deloitte, said: "It is the first time Manchester United have dropped out of the top three but Bayern had an exceptional year.
"Next year United will have the Chevrolet deal plus other new commercial deals in their figures, and the new Premier League TV deal so we are confident they will be back in the top three.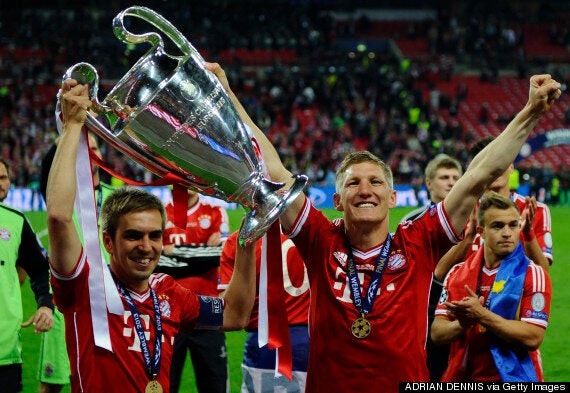 Champions League winners Bayern have usurped United
"The longer term depends in part what happens on the pitch and if they do not qualify for next season's Champions League that is probably worth 50million euro (£41m) directly in terms of money from TV and attendances at Old Trafford."
Mr Jones also believes United's financial performance remains "very high" and that the club will remain attractive to investors.
Real Madrid top the Money League for the ninth consecutive year, with total revenue of 518.9m euro (£444.7m), followed by Barcelona with 482.6m euro (£413.6m) - the Spanish clubs benefit financially from being able to negotiate their own TV deals.
Bayern are third with earnings of 431.2m euro (£369.6m), then Manchester United with 423.8m euro (£363.2m) and PSG are not far behind on 398.8m euro (£341.8m).
Manchester City are sixth with 316.2m euro £271m, then Chelsea 303.4m euro (£260m) and Arsenal 284.3m euro (£243.6m).
Liverpool have dropped out of the top 10 for the first time since 1999 - the Reds are in 12th spot with revenue of 240.6m euro (£206m) behind Juventus, AC Milan and Borussia Dortmund, while Tottenham are in 14th place with earnings of 172m euro (£147.4m)