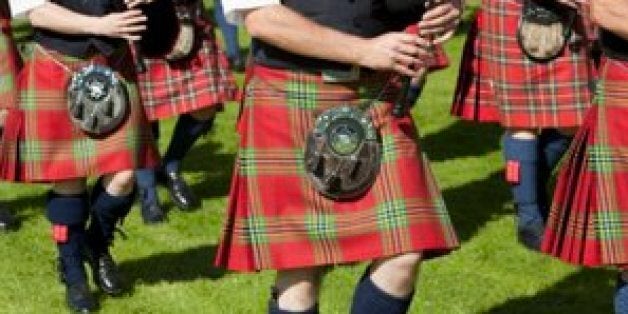 Burns Night is a time to celebrate the life and work of the great poet Robert Burns. It also, incidentally, falls on a Saturday. Any excuse to have a tipple in the name of honouring a Scottish legend!
But Burns Night can be tough if you're a Scottish student stranded north of the border. Never fear, we've rounded up some of the festivities in London so you don't have to go without haggis.
You might choose to have a good old piss up at your student union or local pub. But if you haven't squandered your loan yet and fancy a night out with an absurd amount of tartan, you might want to check out some of these...
Banquet at Boisdale of Belgravia
When it comes to Burns Night, the three branches of this lively, Scottish restaurant don't hold back. At the main branch (near Victoria station) this self confessed 'unofficial Scottish embassy' offers a choice of three set menus, featuring four courses of the best Scottish ingredients (£45 to £75 per person). You can also join the festivities at the two other branches, in Canary Wharf and the City. The whisky selection alone, especially in Canary Wharf, makes Boisdale worth considering.
'Reach for the Bunting: Burns Night'
Fancy some Scottish country dancing with a modern twist? Join the Nest Collective, leading the way for eclectic, traditionally inspired folk events, at St John-at-Hackney Church. A three-course feast including haggis and tatties will be followed by a night of ceilidh, cocktails and music from the rousing Ceilidh Liberation Front. At £35 for dinner and dancing, this could be the most happening event in London.
Fortnum & Mason Burns Night Supper
For a more sophisticated and (at £75 per person) slightly pricier affair, Fortnum & Mason is hosting a five-course Burns Night supper in the Gallery restaurant. You do get a lot of Scottish for your money though, with a piper, a number of speakers, poetry readings and the address to a haggis. There will also be traditional music and Scottish country dancing to follow the supper. Tickets must be booked in advance.
The Alternative Burns Night Out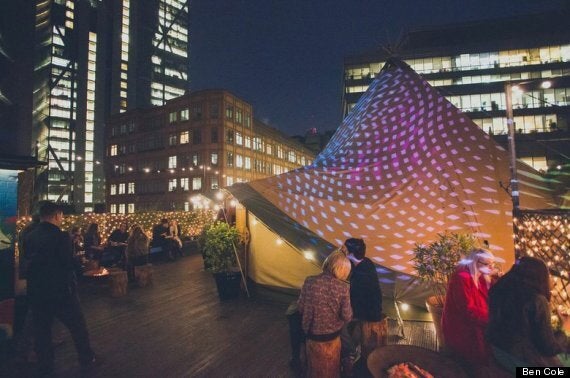 The awesome WigWamBam rooftop
Enjoy a hipster twist to Burns Day celebrations upon the unique, heated rooftop WigWam of the Queen of Hoxton. Kilts and sporran are the established attire. Expect warm, Scottish broth, an absurd amount of tartan and maybe a wee jig.
If you think things aren't festive enough already, add some comedy into the mix with The Glasgow International Comedy Festival. It's coming to London's Leicester Square Theatre for one night only on the 24th January. For £15, you'll get to see the top acts featured in this year's line-up, including Bruce Devlin, Jo Caulfield, Paul Sinha and many more.
Do you like your haggis with more of an oriental twist? Head out to the Royal Garden Hotel and revel in the delights of Min Jiang's 'Chinese Burns' menu. The restaurant sits on the tenth floor of the Royal Garden Hotel, so while you munch on unique dishes like Char Siew haggis puff, you can enjoy panoramic views of the Palace Gardens. They also offer a range of charming Dalmores if you fancy a tipple.
Burns Dinner and Whisky Masterclass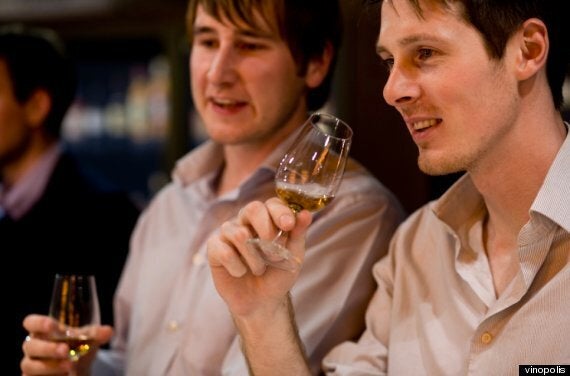 Just a little taster of the drinking fun to be had
Bring in the festivities with a boozy evening at Vinopolis. For £60, guests will be welcomed by bagpipe music and whisky cocktails, treated to a whisky tasting session, a three-course traditional supper and even a reading of the classic Burns's poem: "Address to a Haggis."
Does exactly what it says on the bottle. Give Glenmorangie's new number Companta (Scots Gaelic for 'friendship') a try. Distilled in the Highlands and created by born and bred Scot Dr Bill Lumsden, you can't get more Scottish than that.
And... if by some great feat you did manage to make it to Scotland - the only place to be is at a certain multi-genre mini-festival happening this weekend across the Dumfries. Featuring music from Big Country and Dick Gaughan, comedy from Fred Macaulay and much more, Big Burns Supper is Dumfries's newest festival of contemporary arts. Don't miss out if you want that community feel where visitors and locals alike are welcome.