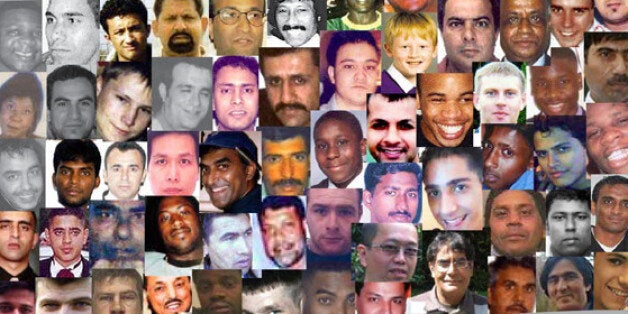 Almost 100 people have been killed in race-related attacks in the past 15 years, a shock report has revealed.
Experts said the figures, documenting deaths since the landmark Macpherson report in 1999, showed the brutal reality of racial violence in the UK.
But the Insistute of Race Relations also said the racist element of many of the crimes had been airbrushed out, saying it was often "ignored, downplayed or not acknowledged" by the criminal justice authorities.
The attacks were often reclassified as robberies or disputes, the authors said, pointing to "serious deficiencies" in the criminal justice system.
The Macpherson report looked at the Metropolitan Police's investigation into the racist murder of Stephen Lawrence in 1993.
It delivered a damning verdict of "institutional racism" against the force, and made 70 recommendations for the police to improve its record.
Of the 93 deaths, there were prosecutions in 84% of the cases - but in only a quarter was the allegation of racism accepted and prosecuted.
"Families end up disillusioned and isolated by a legal process that appears unwilling to address the impact of racism on their lives", the report said.
"These ninety-three deaths are the most brutal indicator of the continued reality of violent racism in the UK', said the report's co-author Jon Burnett.
'But this investigation shows how those in the criminal justice system are defining racism out of a case, or simply failing to acknowledge racial violence in the first place.
"In the most extreme cases we have documented, families have had little option but to resort to challenging the actions of a criminal justice system which has appeared indifferent to the impact of racist attacks.
"If Metropolitan police commissioner Bernard Hogan-Howe wants in the wake of the Mark Duggan verdict to restore confidence between the police and BME communities, it means meeting the policing concerns of these communities."
Popular in the Community