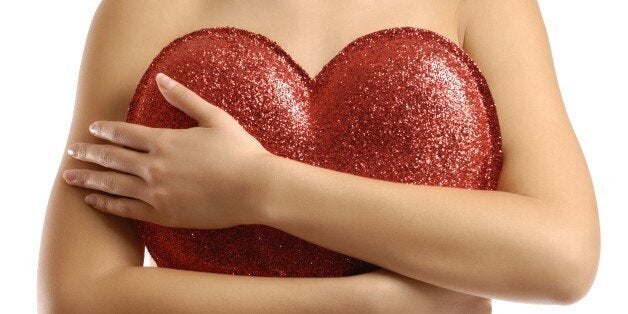 While men around Britain might be whooping at the news and sighing with relief that they can forgo their annual trip to the petrol station forecourt for those last-minute blooms, don't get too smug chaps.
It may say less about your sexual technique and more about our disdain for something as unoriginal as flowers on Valentine's Day.
The figures were very close, however - 28% of women preferred sex, while 26% choose flowers. The figures were much larger (and unsurprisingly simpler) for men - 53% wanted sex over dining out.
Again - any couple who has ever eaten out on Valentine's Day will know that this is no surprise as most restaurants look like Clinton's has barfed all over it with tables squished as close together as possible.
Although you may be sceptical at the findings - they did after all come from Play Kinky, a sex toy and lingerie company, spokesperson Jo Hudson does make a point about the increasing preference for emotional and personal moments over a big, shiny gift.
She also commented on the age range of people wishing to do so.
"We expected certain groups to prioritise sex on this romantic evening, but were surprised to discover how wide the desire is. 30% of people in the 55-64 age bracket, for example, and 37% of married couples. Wanting great sex as the focus on Valentine's Day is not just for young, free and single.'
"Couples should feel confident about taking their partner to bed for Valentine's Day, because the Play Kinky survey also revealed that 59% of people believe that their current partner is the best lover they've ever had, with women most likely to feel this way (61%)."