Cecil Chao made his original proposal back in 2012, despite the fact his cherished daughter Gigi had already eloped with her partner of nine years.
Gigi has generously maintained she believes her father's actions are borne from love. Cecil Chao will pay £72m to the man who marries his daughter Gigi
"My heart is taken. I am happy. And he knows I am happy. He just wants me to be happy," she said at the time.
But despite Gigi's marriage to long-term partner Sean Ev, Cecil insists his daughter is single and is keeping up the pressure. Gigi Chao tied the knot with her longterm partner Sean Ev in 2012
"I only hope for her to have a good marriage and children as well as inherit my business."
But Gigi, who is a prominent gay rights activist and founding member of Hong Kong-based Big Love Alliance, says news of the latest offer has left her partner "distraught". Chao has promised a 'moderately deluxe life' for suitors
"Alternatively, I would be happy to befriend any many willing to donate huge amounts of money to my charity, Faith In Love, provided they don't mind that I already have a wife.
"… Lastly, thank you Daddy, I love you too."
Cecil, who boasts of having slept with 10,000 women, insists he'd never force his daughter to marry a man, but states he would certainly "prefer it".
Same sex marriages are not recognised in Hong Kong, where homosexuality was decriminalised in 1991.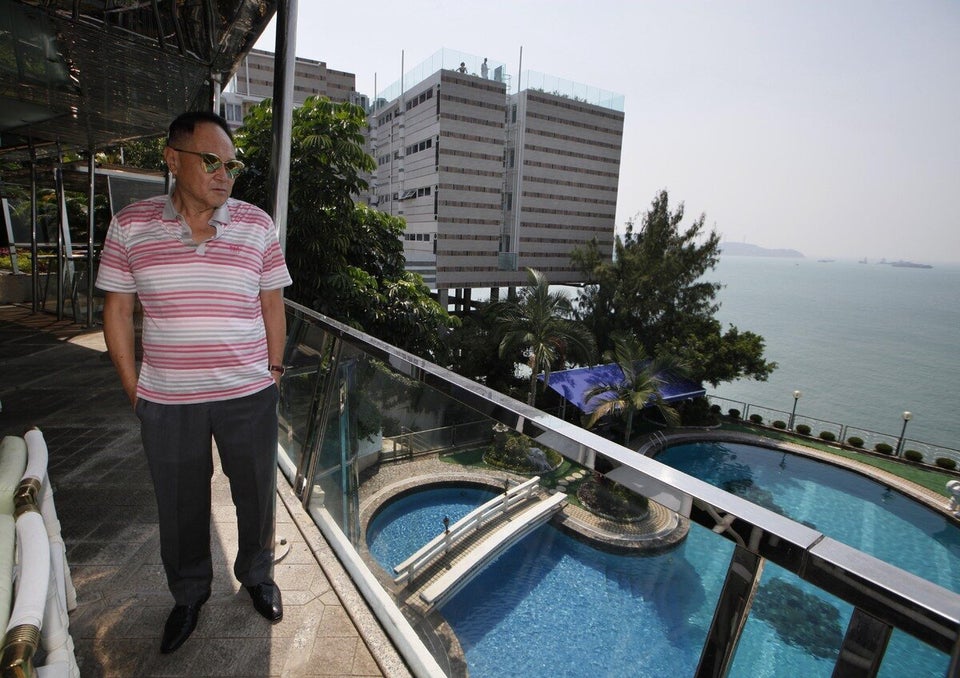 Cecil Chao