Chevrolet will become Manchester United's principal sponsors next season, and they've got off to as bad a start as David Moyes after they tweeted Juan Mata had signed for the club when he hasn't.
"Welcome to #MUFC, striker Juan #Mata. What does everyone think of this transfer?" they cluelessly asked on Thursday night.
Aside from the two hashtags which suggest they were prining for a top tweet, they also labelled the attacking midfielder a striker. The tweet has since been deleted.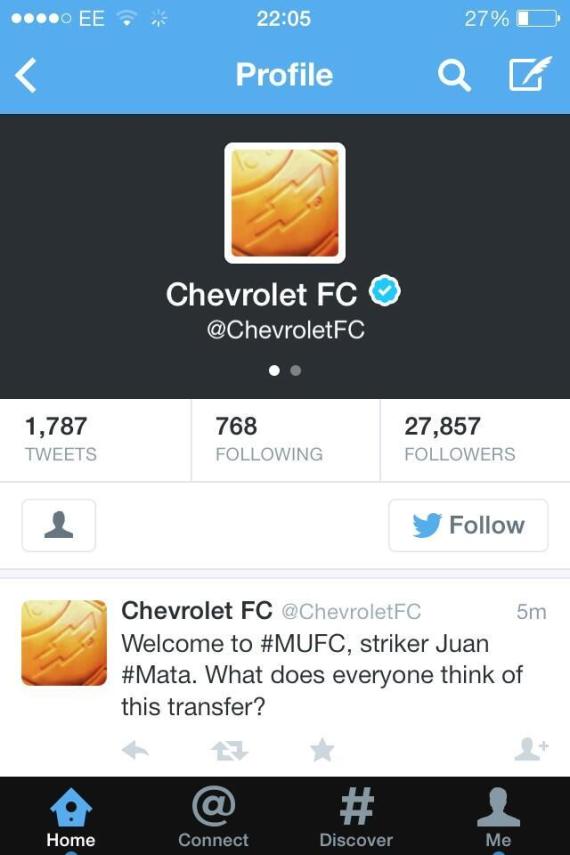 It is another gaffe for Chevrolet, whose logo will be emblazoned on United's shirts next season. Their partnership with the champions began with that car crash of an advert which brought together Liverpool and United players for a sickening solidarity.