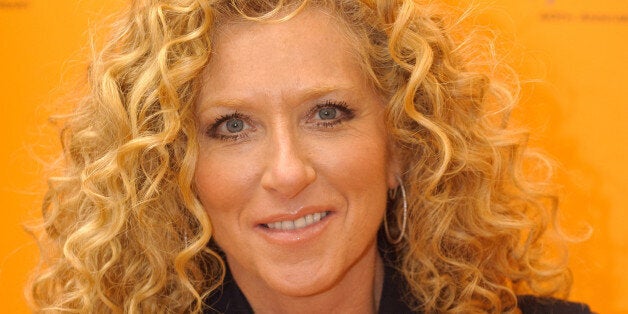 Hoppen told HuffPostUK how she persuaded Meaden, who recently starred on Strictly Come Dancing, to try it and "by the end of it, she was loving Honestly Healthy."
This comes after gym magnate Duncan Bannatyne revealed that Hoppen had got him onto the special diet after being rushed to the hospital last October suffering from chest pains during a gym session last October.
Hoppen told HuffPostUK that she also got telecoms entrepreneur Peter Jones to sample some of the diet.
"Peter [Jones] tried the green smoothie once, because I practically forced him to - but he actually really enjoyed it!
"Duncan was a great pupil. He was training every morning anyways so he said to me 'right you're in charge of my diet". I like to be in control...!"
Although Hoppen is an renowned interior designer, she said she didn't give them lots of tips on how to decorate their home, except for Peter Jones.
"I did help Peter buy a bubble chair that he had seen in one of my books for his children which he loved!"
"The first thing really was Oliver himself. The way in which he made his pitch was so real and he had such belief in his own product it was fascinating. He was humble in his presentation and it was a very believable pitch.
"I loved his confidence and enthusiasm about his product. I know he has other things we can work with, he is an inventor and I love that about him but he is also a business man which means he is creative. We are already working on new products.
"He was very happy to be making the product in his fathers garage and in that respect he was getting his hands dirty which I admire. When he got the investment you could see the absolute joy that his achievements so far had been recognized. I have helped him every way I can and I will continue to do so because I love watching his confidence grow beyond anything so I can see the potential."
Hoppen admitted that after investing in the product that helps save wet phones, she nearly had an accident of her own.
"After the investment I actually nearly dropped my phone in the loo and all I can say is that if there was anyone in the cubicle next to me they would have thought I was mad as I was in complete hysterics!"
Popular in the Community