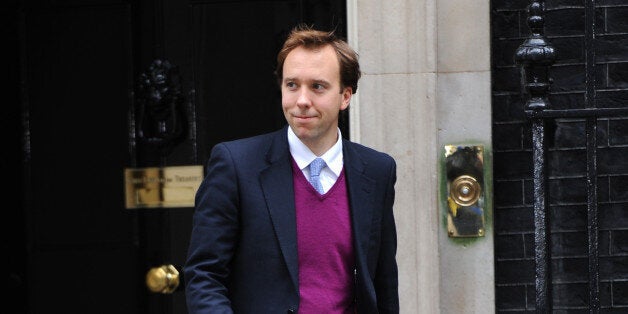 Here are the five things you need to know on Friday 24 January 2014...
1) 'COST OF LIVING CRISIS'? WHAT 'COST OF LIVING CRISIS'?
Are the Tories making the potentially deadly mistake of showing complacency on the issue of the economy and, especially, living standards? The Times reports on its front page:
"The Conservatives have launched a counter-offensive against Labour's claims of a cost-of-living crisis by releasing figures showing that most workers' take-home pay rose faster than inflation last year.
"Writing in The Times today, Matthew Hancock, a Department for Business Minister, says that there is "stark" evidence that after-tax pay grew by more than prices for all but the bestpaid 10 per cent.
"He said a new analysis of earnings proved that "things are starting to turn around" for household incomes hit by the global crash... His claims are based on analysis of the Office for National Statistics' Annual Survey of Hours and Earnings released by the Government last night."
So Labour's talking nonsense on living standards then, right? Wrong. As the Times report continues: "[T]he data is only for those in work does not take account of cuts to benefits. Independent experts also point out that the Government has used an annual earnings measure from last April rather than more up-to-date information released every month, used data on weekly not hourly earnings and excluded the self-employed. They also point out that the inflation total is for the calendar year while the earnings data is for the financial year."
The Telegraph splashes on the contents of Cameron's speech to the World Economic Forum in Davos later today, where hs is expected to claim "that low energy prices fuelled by Britain's fracking revolution could inspire British companies who have outsourced jobs abroad to come back to the UK. The Prime Minister will suggest that shale gas exploration could lower bills and encourage firms to expand in the UK rather than move to developing countries such as India and China... 'In recent years there has been a practice of offshoring where companies move production facilities to low–cost countries,' Mr Cameron will say. 'We've all seen it. We all know it's true. And it will continue. But there is now an opportunity for the reverse: there is now an opportunity for some of those jobs to come back.'"
Cameron also risks looking complacent in his speech, however, as he'll hail a "recovery for all" - remember what happened to his then boss, the Tory chancellor Norman Lamont, in 1991, when the latter referred to "the green shoots" of economic recovery?
3) MANIFESTO? WHAT MANIFESTO?
Ukip leader Nigel Farage dumped all over his own party's 2010 manifesto on the BBC's Daily Politics yesterday - the Guardian reports:
"Nigel Farage has disowned his party's entire 2010 election manifesto after he was asked whether the UK Independence party still wanted to introduce a dress code for taxi drivers, regularly deploy armed forces on the street and repaint trains in traditional colours. The Ukip leader said all the party's policies were under review and he would not commit to new ones until after the European elections in May."
Meanwhile, my HuffPost UK colleague Ned Simons reports:
"Nigel Farage has admitted if Ukip fails to perform well in the upcoming European elections then he would be ousted as leader of the party... In a characteristically colourful speech to the London School of Economics on Thursday evening, Farage said he had staked everything on this May's ballot, which Ukip are widely tipped to win. 'My future as leader of Ukip is pretty dependent on the results of these elections in the sense that I have now, for nearly three years, been very optimistically and bullishly talking up Ukip's prospects, saying that there was a chance we would win the European elections... And if Ukip was to do poorly and Ukip was to trail back into third place then I think that would be curtains for me as leader.'"
BECAUSE YOU'VE READ THIS FAR...
Watch this video of a bulldog who got stuck on his back.
Remember when Ed Miliband appointed Sir John Armitt, the former Olympic Delivery Authority, as his adviser on infrastructure? The Labour leader may be regretting that decision this morning - from the Sun:
"Ed Miliband was dealt a major blow last night after a Labour adviser launched a bitter attack on his flagship energy price freeze policy.
"Sir John Armitt said the move could give investors 'the jitters' and would not solve long-term problems of soaring gas and electricity prices.
"He also told The House magazine economies 'do a darn sight worse' when governments try to intervene directly in markets. He said investors are 'by and large very quick, very sharp, very bright'."
Oh dear. There was some good news, though, for the Labour leader in an unrelated development: Miliband's party has held the Scottish Parliament seat of Cowdenbeath with an increased majority in a by-election prompted by the death of sitting MSP Helen Eadie.
Is Tory Party chair Grant Shapps on his way out of CCHQ? That's what the mischief-makers on the Mail's Ephraim Hardcastle diary column suggest:
"The Prime Minister is considering a surprise choice as next chairman of the Conservative Party: shapely Tory MP and employment minister Esther McVey, 46.
"'She ticks all Dave's boxes – she's an attractive woman with a regional accent, she's able and popular,' enthuses a senior party source. 'But here's the best bit: appointing Esther chairman would put the nose of (Home Secretary) Theresa May (57) out of joint. Theresa's suspected of being on leadership manoeuvres.'"
From the Sun/YouGov poll:
That would give Labour a majority of 32.
Philip Collins, writing in the Times, says: "The Labour leader's ambitions to reform capitalism will not suit the regulated, global nature of today's UK economy."
Simon Jenkins, writing in the Guardian, says: "Brighton's council tax revolution could strike a blow for democracy."
Paul Routledge, writing in the Mirror, says: "Liberal Democrat morals totally exposed by Westminster 'sex pest' scandal."
Got something you want to share? Please send any stories/tips/quotes/pix/plugs/gossip to Mehdi Hasan (mehdi.hasan@huffingtonpost.com) or Ned Simons (ned.simons@huffingtonpost.com). You can also follow us on Twitter: @mehdirhasan, @nedsimons and @huffpostukpol