UPDATE: A spokesperson for Thwaites said: "The lights at the brewery were affected for a very short time on Friday. They are now back to normal but our main concern continues to be for those valued employees who have been affected by our proposed restructure which was announced last week."
On Tuesday, the company said it was relocating the brewery, which has stood on Penny Street since 1807, to a new location after it had been unable to sell the surrounding land to retail chain Sainsbury's. As part of the move, some restructuring would be carried out, including the cutting of 60 jobs from a staff of around 350.
The huge sign burned the word "TWATS" into the Lancashire sky for a good ten minutes before being turned off, presumably after management realised what was going on. Of course, it's also entirely possible that those three letters just happened be out on the same week that a massive scaling-back operation was announced.
Hats off to Political Scrapbook for first spotting this story and to Alex Martindale for taking the pictures.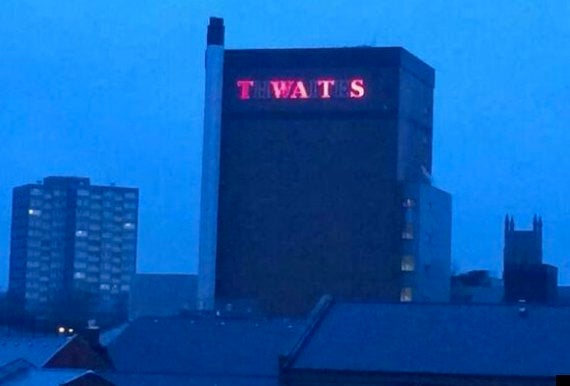 A shining beacon of direct political protest