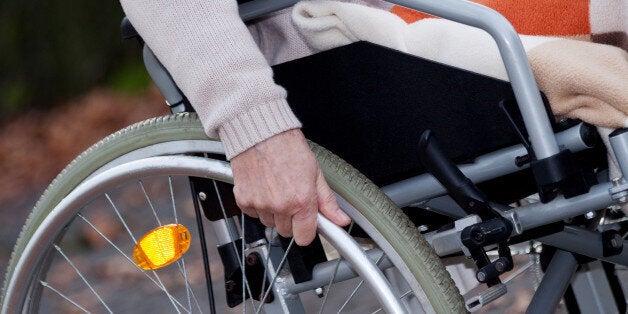 Almost a million people who applied for sickness benefit have instead been found fit for work, according to figures published today.
A third (32%) of all new claimants for employment and support allowance (ESA) were assessed as being fit to work and capable of employment between October 2008 and March 2013 - totalling 980,400 people, the Department for Work and Pensions (DWP) said.
More than a million others withdrew their claims before reaching a face-to-face assessment - this can be because of individuals recovering and either returning to work, or claiming a benefit more appropriate to their situation.
A DWP spokesman said that reforming the benefits system is a key part of the Government's long-term economic plan to build a stronger economy.
ESA ensures support is provided for those unable to work while those declared fit are given help to find employment, he added.
Under the old system, 2.6 million people were on the old-style incapacity benefits when ESA was introduced in 2008.
In August 2010, 900,000 had been claiming the sickness benefit for more than a decade.
Minister of State for Disabled People Mike Penning said: "As part of the Government's long-term economic plan, it is only fair that we look at whether people can do some kind of work with the right support - rather than just writing them off on long-term sickness benefits, as has happened in the past.
"With the right support, many people with an illness, health condition or disability can still fulfil their aspiration to get or stay in work, allowing them to provide for themselves and their family."
The employment rate for disabled people has increased gradually over the years to 45%, the spokesman said.
A decision on whether someone is well enough to work is taken by DWP decisionmakers based on all of the available evidence.
Many claimants will be assessed by an independent health professional as part of the process. All the supporting medical evidence from GPs and specialists is taken into account.
ESA is an income replacement benefit provided to people of working age who are too ill to work because of a health condition or disability.
Some 2.49 million people were on ESA and old-style incapacity benefits as of May 2013.
ESA replaced incapacity benefit, income support and severe disablement allowance for new claimants from October 2008.
Richard Hawkes, chief executive of the disability charity Scope, said the work capability assessment (WCA) should be more than an exercise in getting people off benefits.
He said: "The fit for work results are only half the story.
"We should be talking about getting a million more disabled people into work.
"Disabled people are pushing hard to find jobs and get on in the workplace. Nine in 10 disabled people work or have worked. Yet only about 50% of disabled people have a job right now.
"They face massive challenges when it comes to finding and staying in work.
"The WCA should be more than an exercise in getting people off benefits. It should make sure disabled people get the specialist, tailored and flexible support they need to find and keep a job.
"We need to make sure that as the economy picks up disabled people are not left behind. We've got to start by supporting more disabled people to find and stay in work."