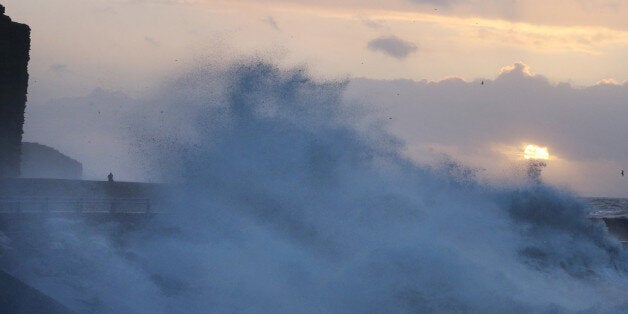 More heavy rain has been forecasted by the Met Office prompting fears of further floods across south west England.
Strong winds and rainfall could wreak more damage on Somerset communities that are only just recovering from major flooding earlier this year, say weather forecasters.
The Met Office issued an amber warning of severe weather for the south west, from 6am to 2pm tomorrow, saying: "More heavy rain will spread east across the area on Sunday. Given the current disruption on the Somerset Levels, the public should be prepared for further flooding."
The chief forecaster said that rain across the UK would be accompanied by strong winds, and rainfall accumulations of 10 to 20mm were expected.
The Environment Agency has eight flood warnings in place for the south west, which mean flooding is expected and immediate action is required.
Somerset County Council has declared a "major incident" for all areas affected by flooding in the county.
Deputy chief executive Pat Flaherty said: "Our priority has to be to keep people safe. We are doing everything we can to do this and we believe that declaring a major incident shows just how urgent the situation is for many of our residents and communities.
"The reason we are taking this action is the long-term nature of the issues we are facing and to enable a consistent approach to the way that we deal with them."
The county council will continue its help and support for people affected by flooding which includes a boat service for the cut-off community of Muchelney and Thorney, providing a pontoon bridge at Langport, supporting farmers providing a vital tractor service to communities, keeping roads open and evacuating residents when necessary.
Sedgemoor District Council has also declared a "major incident" on the Somerset Levels.
Popular in the Community