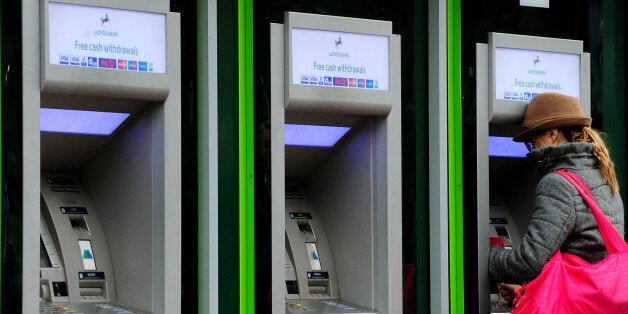 Lloyds Banking Group has been facing problems with cash machines and cards today as disgruntled customers expressed their dissatisfaction on social media.
The group - made up of Lloyds, Halifax, Bank of Scotland and TSB - has 30 million account holders, and became aware of the problems on Sunday afternoon.
Customers, unsurprisingly, have not been very happy about the situation.
TSB chief executive Paul Pester said in a tweet: "My apologies to TSB customers having problems with their cards. I'm working hard with my team now to try to fix the problems."
A Lloyds Banking Group spokeswoman said: "We are aware that some customers are unable to use their debit cards either to make purchases or to withdraw money from ATMs. We are working hard to resolve this as swiftly as possible and apologise for any inconvenience caused."
The glitch is the latest technology meltdown for the UK's high street banks.
Last month, all of RBS and NatWest's systems went down for three hours on one of the busiest shopping days of the year.
A Lloyds Banking Group spokeswoman said later that the problems had been resolved.
Online and telephone banking were unaffected by these issues, and customers were still able to withdraw cash from other ATMs.