There was quite a lot of creepy behaviour on display this week in 'The Bridge', in this series' penultimate double-bill. Already?? Yes, I know.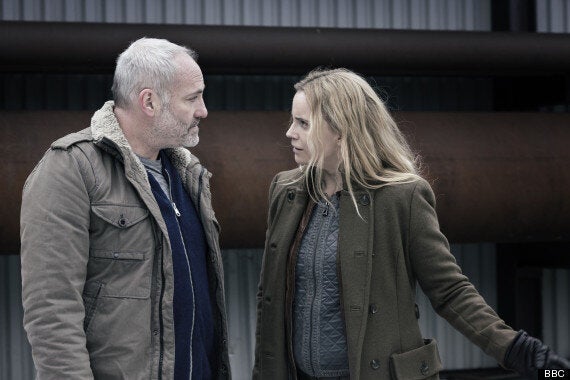 Are Saga and Martin any nearer to cracking the case?
The good news - Saga and Martin finally found out what a liability the disastrous wannabe hero Rasmus really was, even altering witness statements to dig himself out of a hole.
The bad news - for reasons best known to himself, Laura's father took it upon himself to stop his daughter providing a description of her assailant to Saga and Martin, which meant our same walking loose cannon took himself dangerously near the centre of the investigation, just as it began to go all wrong again.
Just as creepy as Laura's father is Martin, with his unceasing visits to Jens in prison, offering coffee, sitting along in his cell with him, always smiling. Until Jens asked him to go. Does this mean Martin has won?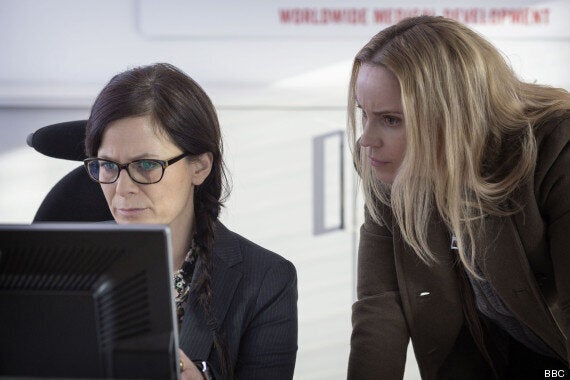 In the world of 'The Bridge', everyone knows everybody
And, as for Viktoria's brother perving over hidden cameras filming his sick sister's every movement… well, it's always the quiet ones. But not so boring, as it turns out. Even if he and his wife do both work in the clinical trials industry.
As well as all of this, Saga had to contend with possibly her most challenging confrontation of all - some earnest questions about her feelings for her boyfriend from Jakob's mother. Turns out sweet-faced mother had concerns, perhaps unsurprisingly, none of which Saga managed to alleviate with her reliance on science. It was both a comedic and touching exchange, as each tried to understand the other, and failed.
Sadly, the last two episodes will be upon us next week, and there are a LOT of loose ends to tie up. At least Caroline's getting herself a divorce from her wimpy husband AND her treacherous sister, but how does she know medical trials Peter? 'The Bridge's world of characters continues to expand and contract in equal measure, with everyone knowing everybody. Meanwhile, naughty sister Bodil seems to have got herself in a right old pickle, gaining Viktoria's memoirs in very unconventional fashion. That's not going to go down well with you know who.
Three questions I must ask before next week's denouement...
Do we have a murderer, people?
How does one retrieve deleted text messages off an iPhone? Might come in useful one day...
What language does Dane Martin speak in the Swedish police station? Or does he just do all the talking with his smiley eyes?