Nigel Farage treated viewers to his own version of the smash hit Ukip weather forecast on Sunday morning.
Introduced by host Andrew Neil, the party leader posed as a weatherman for the Sunday Politics, giving his own predictions which centred around oddball members of rival parties and 'hot air' coming from Brussels.
It was his attempt to laugh of the storm surrounding councillor David Silvester's claim that devastating flooding was God's revenge for the government's legalisation of gay marriage.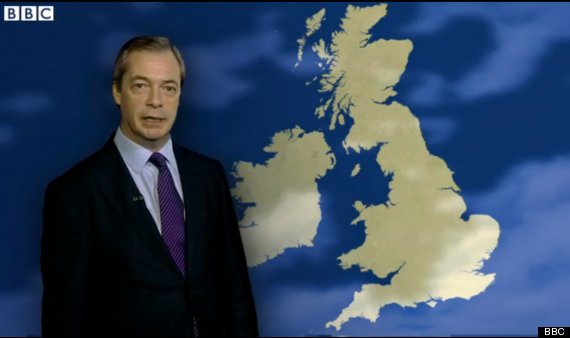 Hot air warning
Watch Farage reading the Ukip weather forecast HERE:
Silvester's comments spawned the spoof hit @UkipWeather Twitter feed, which amassed over 100,000 followers.