Protestors in Ukraine have vowed to carry on fighting after rejecting a government offer.
Firebombs have been hurled, with police fighting back with tear gas, as violent clashes continued in the capital, Kiev.
Britain welcomed the offer by embattled president Viktor Yanukovych to offer the country's second-highest job to opposition leader Arseniy Yatsenyuk.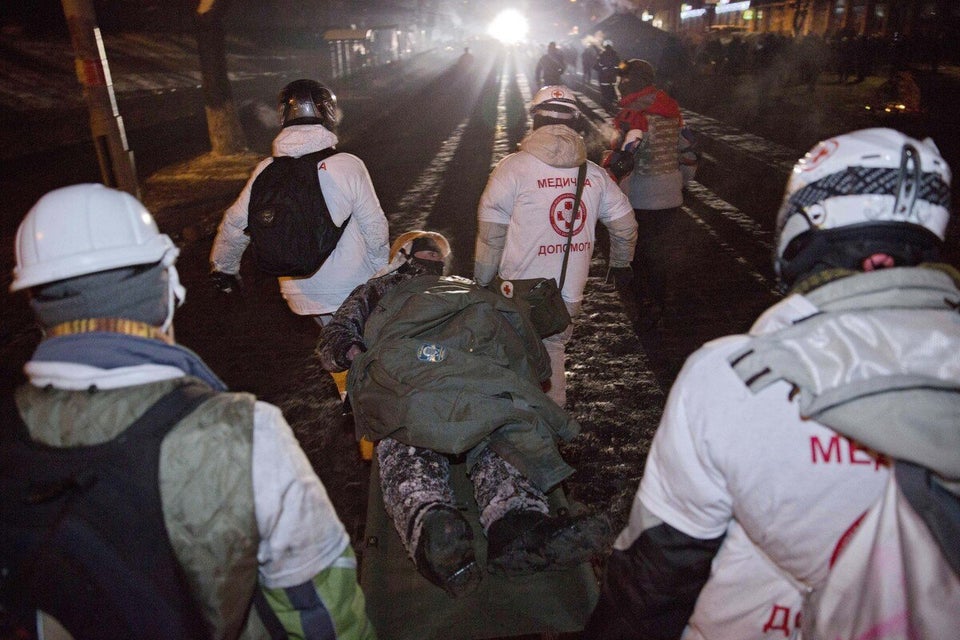 Ukraine Unrest
The offer also included a deputy-premier post for Vitali Klitschko, another top opposition leader.
But Klitschko, a former world heavyweight boxing champion, reiterated the opposition's demand for elections.
And a tweet from Yatsenyuk confirmed the unrest would continue.
The protests began in Kiev after Mr Yanukovych shelved a long-awaited trade pact with the EU in favour of securing a bailout loan from Russia. They boiled over into violence a week ago over the new anti-protest laws.
On Sunday morning, British Foreign Secretary William Hague urged Ukraine's government to repeal repressive laws and show restraint.
Speaking on BBC 1's The Andrew Marr Show, Hague said: "It is a big offer and it's good that they're talking, that the president is talking to the opposition leaders.
"We can't decide and judge for them in detail what sort of consensus they should create in the Ukraine but we can encourage them to do so.
"We are in touch with the government, I spoke to the foreign minister of the Ukraine on Friday night to urge that restraint in the face of violence and that repressive laws about freedom of expression and civil society should be changed, should be repealed.
"So we will keep encouraging both sides to talk to each other and encourage the Ukrainian government in that sort of direction."
Asked if he was worried Ukraine is on the tipping point and heading to complete breakdown and serious violence, Mr Hague said: "We are very worried about that.
"We should avoid saying things as foreign states that might make things worse but of course we're very worried about the situation in Ukraine and I don't think it need be seen as an East-West struggle.
"The fact is if Ukraine entered into the agreements with the EU that we've put forward - have free trade with the European Union - that would benefit the people of Ukraine. It would also benefit the people of Russia.
"It would benefit that entire region so we have to change the narrative about this."
Popular in the Community