Campaigners lowered their trousers and perched on toilets to protest at the amount of sewage being dumped into the sea.
The event took place on Sunday on Rio de Janeiro's Ipanema beach and was organised by Meu Rio (My Rio).
It highlights concerns about the city's poor sanitation systems ahead of the 2016 Olympic Games.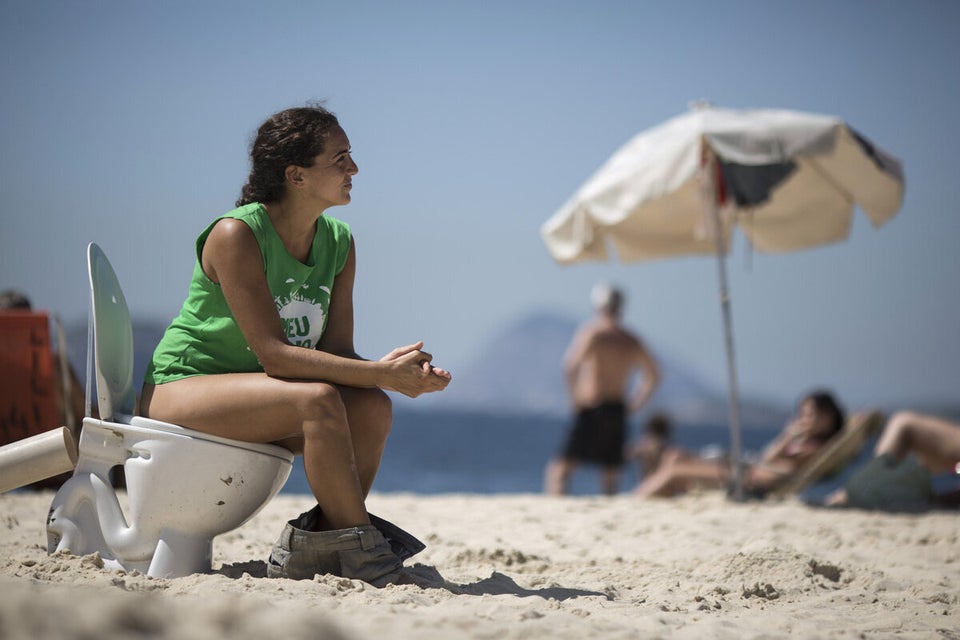 Toilet protest