It's less oysters and martinis and more doner kebabs and White Lightning, but 50 Shades of Chav - the 'sexy' tales written by a single mother-of-four - has enjoyed enough success to be published as a book.
The book, renamed Mel and Barry, was written by 37-year-old Mel Dutton who wrote about her adventures between the sheets with fictional 'chav' Barry.
Set in the romantic playground of the Gateshead council estate, gems include:
"Life felt great. The combined sound of him slurpin' his Stella and the squeakiness from his Nike Air Max bouncin' up and down sent a shiver down my spine.
"Well actually he'd dribbled some Stella on me back but it only added to the excitement."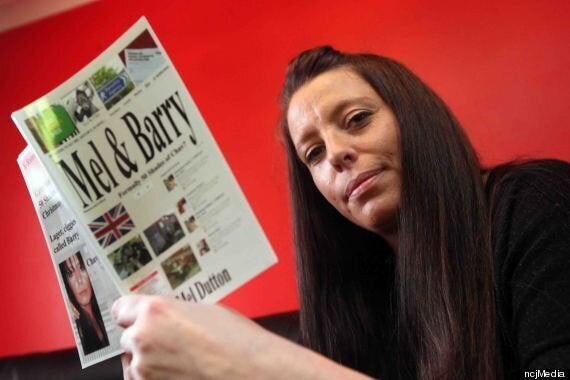 It became an internet sensation after she uploaded short excerpts on Facebook, and Mel said that although she had always loved writing, it made her feel really good to be able to make people laugh. A lot of the stories are also autobiographical.
She said in The Chronicle: "They are quite rude but people have really loved them and I've heard people reading little bits from it to their friends at the bus stop and even at the school gates. I've always written about my life and do it in the evenings when I've got five minutes' peace."
As he approached with those pasty white arms hanging out of his Gola vest, his smile told me it was benefit day and I knew my velour tracksuit would be hanging off the lampshade tonight.
It was Wayne's birthday. I was preparing his special tea of Findus pancakes and pot noodle. I would let him take me any way he wanted tonight. His favourite position was what he called the dogs of war. Where he took me from behind and played call of duty at the same time.
As I stood in line at the Job Centre thinking of reasons I couldn't work, a sweet smell drifted past my pig like nostrils. It was a mixture of weed, B.O and Lynx Africa. I turned around and there was Dwayne. Our eyes met and he was soon lifting me onto the wheelie bins behind the Iceland. He had tied up his Staffy to block the ally way so we wouldn't be disturbed.