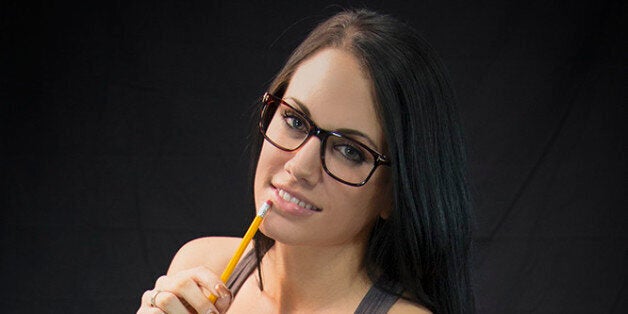 Meet Nicole*, a 20-year-old student studying at the University of Westminster. She's also a "Sugar Baby", meaning wealthy men pay up to £3,000 a month plus "other benefits" to date her.
Like hundreds of British students, Nicole signed up to become a Sugar Baby as she "needed cash and started to struggle to afford rent". She now has two Sugar Daddies, one of whom is a married father-of-two and lavishes her with exotic holidays and luxury hotel stays in return for her company.
The arrangement is orchestrated by website SeekingArrangement.com, which claims to arrange "mutually beneficial relationships" between wealthy "Sugar Daddies" and impoverished students.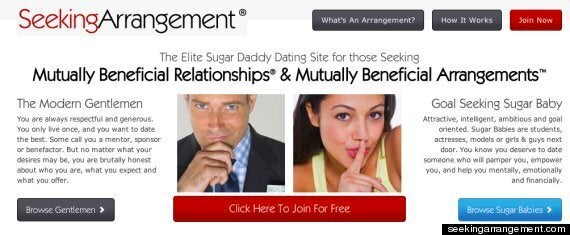 SeekingArrangement.com promises sugar babies a "modern gentleman"
SeekingArrangement.com promises Sugar Babies a "modern gentlemen" and Nicole tells us one of her Sugar Daddies "works in finance", although she doesn't know the company that he is employed by.
"It's part of our arrangement to avoid the topic whenever we're together", she says. "He's American and is usually in London every other month. We will usually stay at a nice hotel."
Nicole did not confirm whether or not she was in a sexual relationship with either of her Sugar Daddies, but speaking of her meetings with her financier, said: "We go shopping - he loves shopping - get massages and have dinner. Sometimes there will be someone he does business with there, but usually it's just us."
"He's married and has two children in primary school. We've gone to St. Tropez, Cabo, Singapore and New York together. He has a house in New York separate from the one he has with his wife.
"He hates nagging since he gets lots of that when he's home. We like to have fun and try adventurous things when we're together."
Nicole's alternative student lifestyle isn't as unusual as you might think; SeekingArrangement.com has published figures showing the 20 British universities with the highest number of students registered on the site. The University of Kent tops the list with 208 members joining in 2013.
Nicole found out about the site from a university housemate who is also a SeekingArrangement Sugar Baby. She claims that her involvement with Sugar Daddies "hasn't really affected" her university life:
"My sugar daddy wants me to do well, so if I have to study or anything then he gives me space," she said.
According to a Daily Mail report, Founder and CEO of SeekingArrangement.com has thanked rising tuitions fees in the UK for growing popularity of the site, saying: "'Your new tuition fees have been great for business,' he said. 'We've had a huge influx of beautiful, highly educated young women."
Nicole said that she probably still would have had to "find a job or two" to survive university if she didn't have the financial aid of a Sugar Daddy. Her friends and mother know about her "arrangement", but she has yet to tell her father.
"My friends have met my sugar daddy and they like him. My mum is unsure about the whole thing," she said.
National Union of Students Welfare Officer Colum McGuire said: "These statistics seem to be based on registration figures rather than active membership. For instance, the site states that they offer free membership to students who register with their school address, thereby providing detailed statistics upon registration of interest, but it's not showing those who actually participate in the service.
"Students face many hardships from tuition fees to a high cost of living. We would be concerned if any student felt pressured into exchanging sex for cash, and would advise students to visit nus.org.uk for help with any financial worries as we have a wide and in-depth information section on student finance, and to remember that their students' union should be their first port of call on campus for any help required."
SeekingArrangement.com has ranked The University of Westminster at number 10 in its annual list of the fastest growing "Sugar Baby Schools", claiming 110 students form the university signed up to the site in 2013. The list has been called into question though by Scottish universities who have dismissed claims that 141 female St Andrews students and 65 from Glasgow Caledonian University have signed up.
A spokesperson from St Andrews University said: "This a copycat of an announcement made by the same company a year ago. We have no evidence that any of the claims they make about Scottish students have any basis.
"Anyone daft enough to sign up to this website in the hope of meeting students in Scotland should prepare to be disappointed."
A Glasgow Caledonian University spokeswoman said: "We have no connection to the company and no way of verifying the statistics given."
Nicole said that she would recommend the site to "any girl who wants to live a nice lifestyle while they're young and looking to experience new things."
She plans to continue seeing one of her Sugar Daddies after graduation.
"I would have a hard time going back to my old life," she says.
*"Nicole" is the pseudonym she uses with men she meets online and the name that we have been permitted to use throughout this interview.
Related