Words we never thought we'd say… Jim Davidson… winning… a popularity show.
Never has there been better proof that a grumpy, weary, irascible, swearing telly veteran can warm his way into the viewing public's hearts if you see him often enough in his dressing gown, dragging his way out of bed, reaching for his specs and stirring his first cup of tea.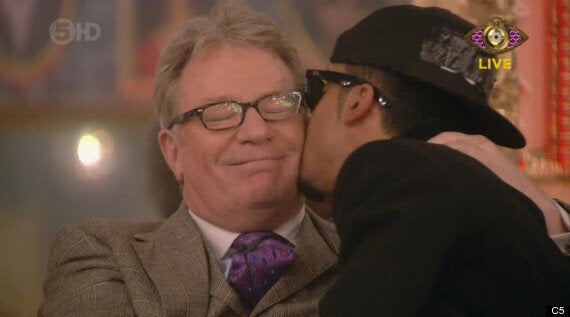 Jim formed an unlikely bond with rapper Dappy from early on, but some of the housemates took a bit longer to register his appeal
We saw Jim enter the house, preconceptions intact - sexist, bigoted, attention-seeking, grumpy, easily irascible and mischief-making., still raw from his terrible year, post-wrongful arrest and lost earnings.
And for the first week, he lived up (or down) to all of these tags, poking at Linda Nolan like a child playing with a pet, dangling tantalising insults her way - most cruelly referring to 'Frank Carson's dressing room' then retreating, seemingly confused when, like a weary house pet, she bit. Which she did every time. Taking Luisa Zissman along with her.
But Linda made the mistake of staying humourless, insisting all the time "we have history and I don't like him" while Jim had the wit (or producers had the wit to show him) to continue to be nice, offering her food and cups of tea which she refused.
Jim also played the 'Jack Dee' card to perfection. He appeared so unenthusiastic about remaining in the house, so ready to go home - "roll on death," he muttered to himself - that it became good sport to vote to keep him in and watch him suffer. The British public have never pretended to be kind to their more famous counterparts.
But then something strange happened. With Linda's exit on Friday, Jim relaxed and, as the house became ruled by younger folk during the final days, he played his paternal role to perfection.
When he wasn't encouraging Luisa to show her softer side, he was making sure a drunken Dappy was settled comfortably in his bed.
He, alone of the housemates, remained unaffected by the love triangle that overwhelmed the series. He somehow managed to keep his integrity while wiping Casey's little tears away, and laugh along with Lee at the disaster he'd created, while making the best joke of the series about the love rat wearing his heart on his sleeve… "just as well you've got two sleeves."
The defining moment came when Casey's mum popped through the clock to pay a visit. Once she'd comforted the foolish model over her nonsense, she stopped to have a word with Jim. "You Jim Davidson…" was it going to be an impassioned defence of Linda? Nope, instead it was a heartfelt "Thankyou for looking after my daughter." And thus was his victory assured.
What a strange series it turned out to be.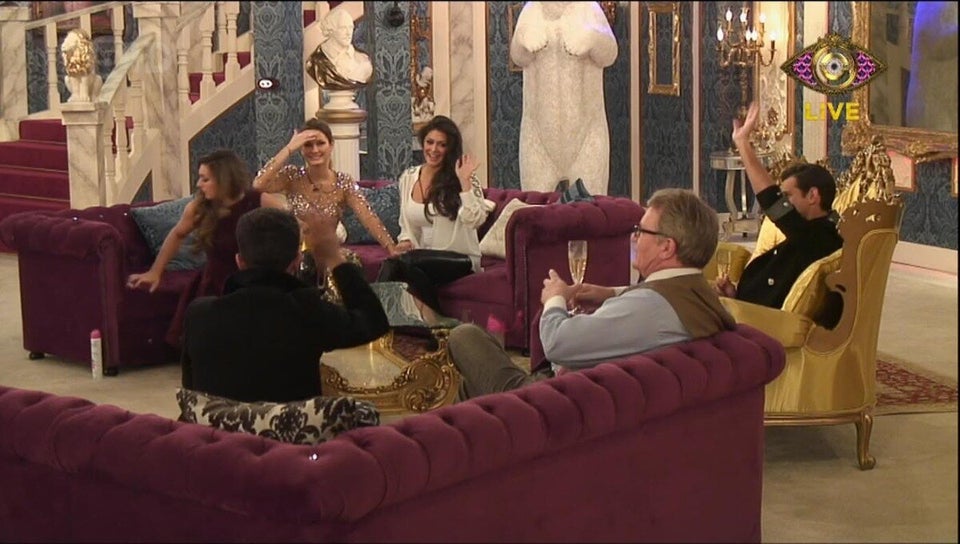 Celebrity Big Brother final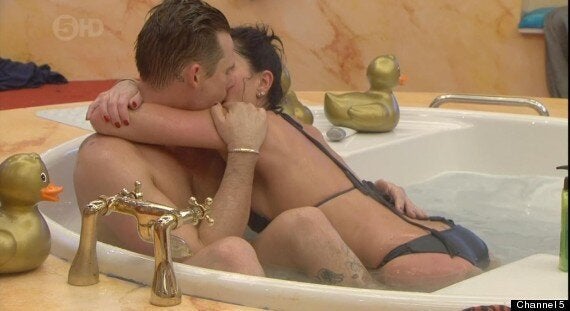 CBB 2014: Scandalous Pics
Popular in the Community