An online petition to get Justin Bieber deported from the US has gathered great momentum.
At the time of writing, only 1000 more people need to sign the petition for it to reach its goal of 100,000, meaning it will automatically be presented to the White House.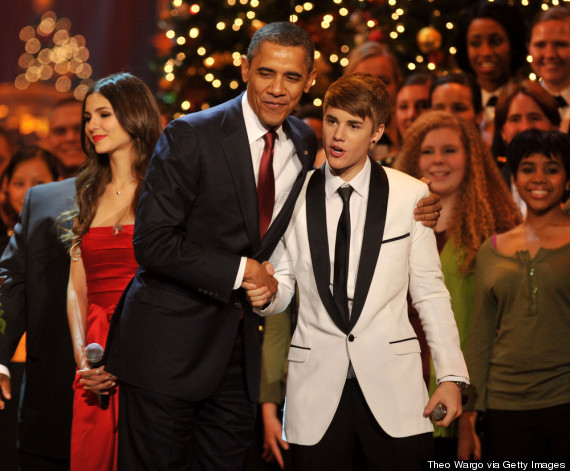 Barack Obama and Justin Bieber
The petition against the troubled teen star, who was recently arrested for DUI and drag racing, reads:
We the people of the United States feel that we are being wrongly represented in the world of pop culture. We would like to see the dangerous, reckless, destructive, and drug abusing, Justin Bieber deported and his green card revoked. He is not only threatening the safety of our people but he is also a terrible influence on our nations youth. We the people would like to remove Justin Bieber from our society.
WATCH the video above for more.
See Justin's most troublesome moments below...