WARNING: Some people may find the footage upsetting...
Mobile phone footage of the moment shows his body convulsing and steam rising from his shoulder.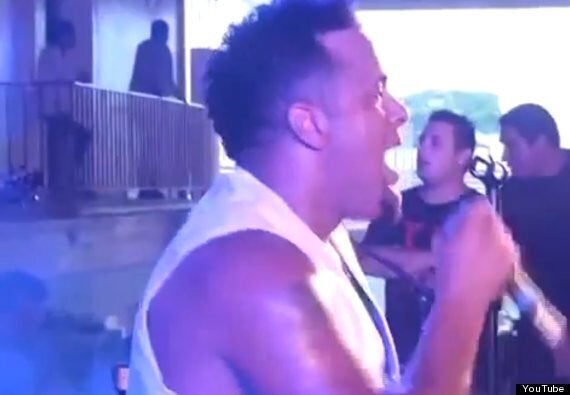 After several worrying moments spent unconscious, Nolberto got up and like an utter pro, returned to the stage to continue singing.
After the gig he said: "Nothing like this has ever happened to me before.
"What happened was that the stage was damp, and when I touched the metal I was shocked. So to stop myself from being electrocuted I had to throw myself off the stage."
Sir, we salute your professionalism...