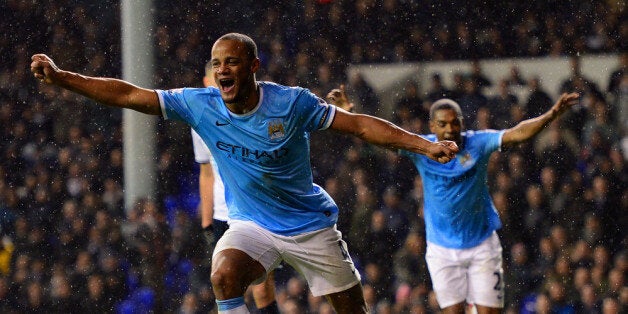 Two seasons ago a depleted Tottenham side led by an English manager were thrashed 5-1 at home by Manchester City and lightning struck again in the rain on Wednesday night.
Linesman Scott Ledger disallowed Michael Dawson's goal and then erroneously adjudged Danny Rose had fouled Edin Džeko in the penalty area with City a goal up, but whereas the result in September 2011 was freakish, the final scoreline on this occasion was a fair reflection of the widening chasm between the clubs.
Sergio Agüero, Yaya Touré, Džeko, Stevan Jovetić and Vincent Kompany all struck for City as they rose above Arsenal to top the Premier League table. Chelsea's goalless draw against a resolute West Ham popped the cherry on top of the cake's icing, and, ominously for José Mourinho, City look so formidable they might not relinquish their new status.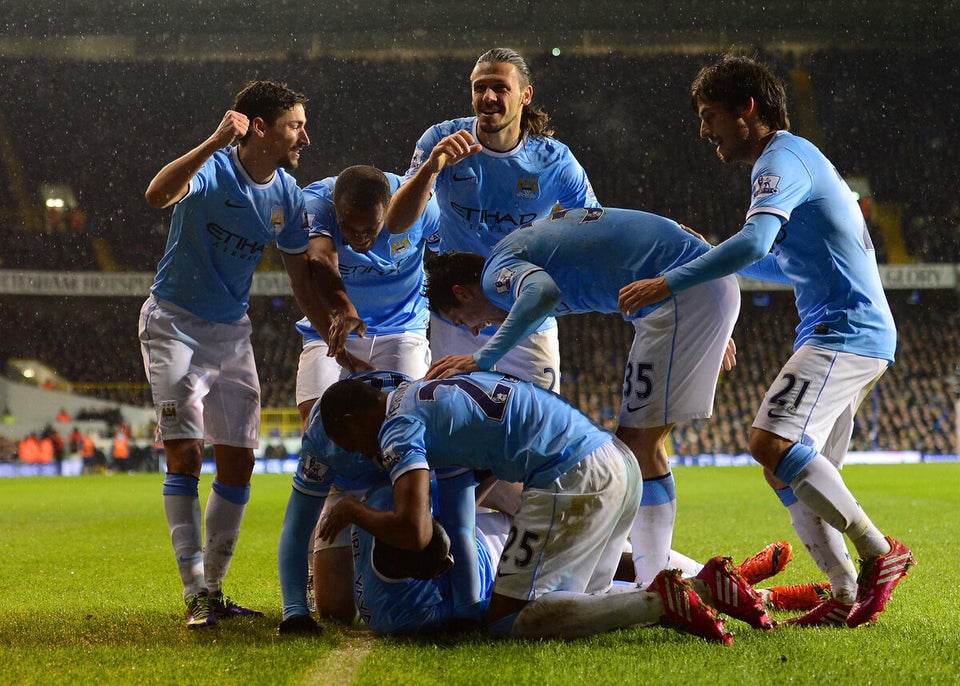 Spurs 1-5 City
It was Tim Sherwood's first Premier League defeat as a manager, as Tottenham came unstuck against the first team they faced above them, and their Champions League aspirations look set to be put on hold for another year. They remain just three points behind Liverpool but there is an early sense of resignation about them already.
Even Agüero's enforced withdrawal through injury shortly before half-time could not buoy the home side. Rose's challenge on Džeko five minutes after the pause was clean and referee Andre Marriner took no action, yet Ledger waved his flag and his colleague then flourished the red card. Yaya Touré killed the contest from 12 yards out.
Džeko added a third before Étienne Capoue briefly halted the onslaught, only for Jovetić and Kompany to match the scoreline set in the last campaign City won the title. An exact outcome seems likely.