No country combines sport, politics and religion quite like the US. Just watch this weekend's Superbowl for a barrage of chest-beating nationalism and religious iconography pumped out before, during and after the game.
Yet atheists, one of the quickest growing demographics in the US, according to recent polls, are striking back this year with a billboard at New Jersey's MetLife Stadium mocking those who turn to prayer during the game.

Organised by American Atheists, a campaign group working to ensure the government gives no special treatment or preference to religious belief, the billboard pronounces, "A 'Hail Mary' only works in football," aimed at those whop might look skywards demanding the Virgin Mary intercedes in the fourth quarter.
According to David Silverman, President of American Atheists, "Prayer is superstition, plain and simple. It's 2014; it's time to stop believing that prayer works. Give credit where credit is due and celebrate what this is really about—coming together to cheer on hard-working athletes doing what they do best."
As well as spreading the message of disbelief, the billboard also promotes the organisation's up coming convention, to be held in Salt Lake City in April.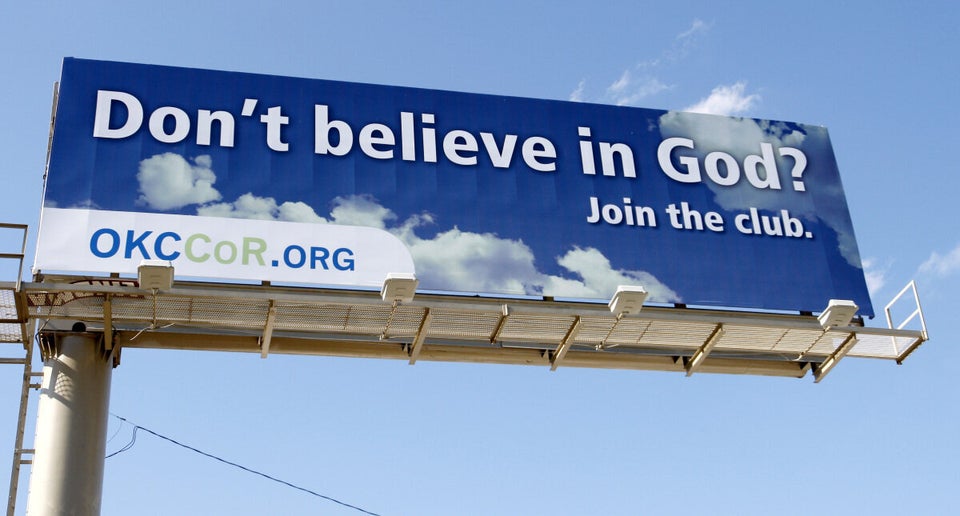 Atheist Billboards