 ASSOCIATED PRESS
Britain's economic recovery is akin to Groundhog Day as chancellor George Osborne is making the same errors as before the recession, critics have warned.
Shadow cabinet office minister Lord Stewart Wood made the remark in warning that the economic recovery was fuelled by 'too much consumption driven by personal debt" rather than factors like rising exports.
"All of these characteristics should concern us, whether on the right or left," he said, during a discussion organised by the IPPR and Policy Network think tanks.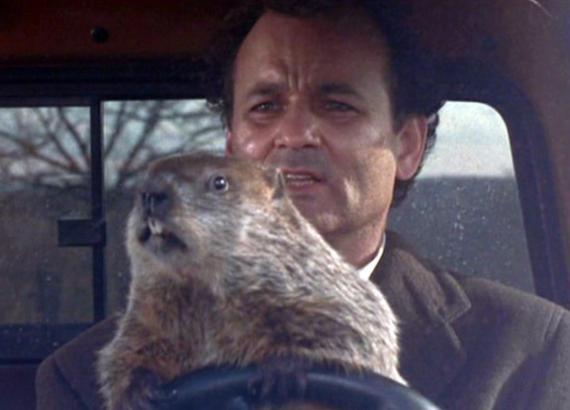 Groundhog Day - the film in which Bill Murray repeats the same day over and over again
Lord Wood, a close adviser to Labour leader Ed Miliband, urged the party to be bold in its policy platform and not be "paralyzed by fear" of the state "crossing over" into the markets.
"I don't think we should be afraid of challenging some of the planks of neoliberal market ideology," he added.
This comes as the Labour leader has proposed a raft of measures that have been branded "Marxist" by David Cameron, including an energy prize freeze and a threat to "use it or lose it" to property developers sitting on empty land without building on it.
Speaking at the same conference, Trades Union Congress head Frances O'Grady accused the chancellor of "milking" the economic recovery for political credit "however fragile, however late it may be".
She also mocked Osborne for "flipping around" about his support for raising the minimum wage after playing down any suggestion of raising it by warning that it could cost jobs before finally backing an above-inflation increase to £7 an hour.